Jigokudani, to the happiness of the monkeys
地獄谷野猿公苑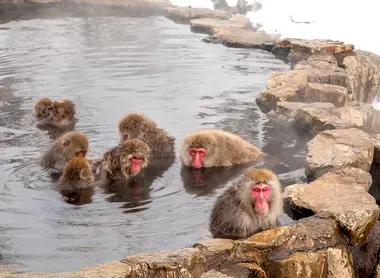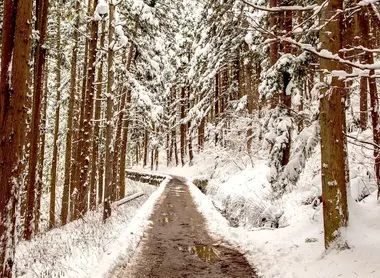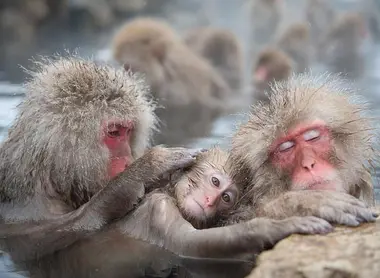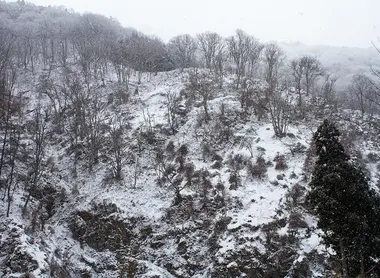 Snow macaques
Primates splashing around in hot springs, in the heart of a forest in white coats: welcome to Jigokudani, the park where monkeys rule.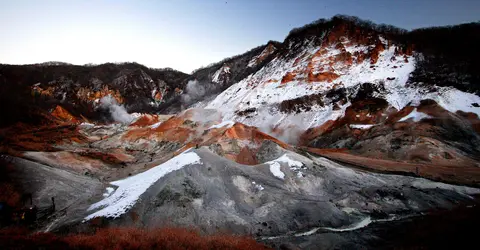 Monkeys in the valley
It is called the "Valley of Hell" (Jigokudani), but for its residents, it is more like paradise! Hundreds of Japanese macaques reside in the Japanese Alps and the Nagano region, and more particularly in Jigokudani YaenKôen. This natural park, dedicated to the furry creatures, offers a beautiful winter walk through a forest dotted with hot springs, and an encounter with these unique primates behaving like humans, relaxing and soaking in Onsen...
They are very smart
We notice that Japanese macaques are as clever as monkeys: they bask in the open-air onsen, and even soak apples, which will then be easier to peel! But be careful, they are wild: it is not recommended to approach them or to feed them. Winter is naturally the ideal season to visit these snow monkeys. You can take the opportunity to experience the hot springs in the open air, warm while the snow is falling all around, for example in Kambayashi (very close to the park - try the ryôkan Korakukan), Shibu or Yudanaka.
When the monkeys of Jigokudani enjoy the hot springs ... Video from ArtefactProductions.
Activité au Japon : Rendez visite aux singes au Jikokudani
---
Address, timetable & access
Address

Phone

+81 (0) 269 334 379

Timetable

From Nagano: Nagano Dentetsu train 40 to Yudanaka, then bus #15 to Kanbayashi Onsen, then a 30 min walk.

Price

500 yen ($5/4€)

Access

Summer (April-October) 8:30 am-5 pm / Winter (November-March) 9 am-4 pm
All the themes of the city