Karuizawa
軽井沢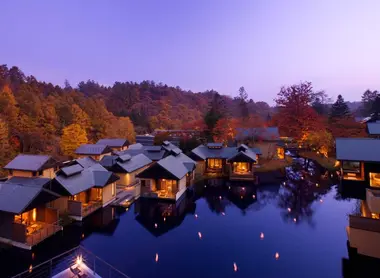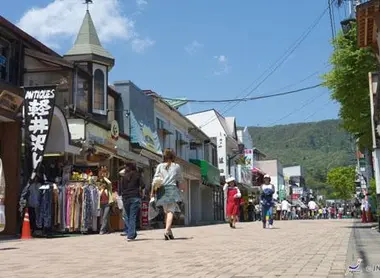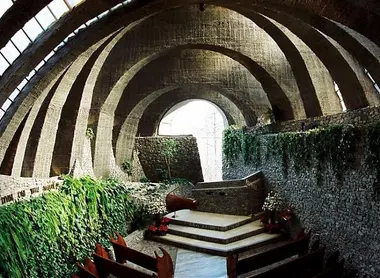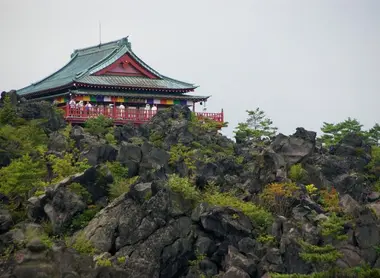 A Breath of Fresh Air
If you feel stifled by the Tokyo megalopolis, if you miss the nature and fresh air, jump into a train to Karuizawa.
Karuizawa was once a post station town on the Nakasendo route, the route between Edo (Tokyo) and Kyoto. At the end of the nineteenth century, the missionary A.C Shaw made a visit and found, with pleasure, its landscapes, its hot springs and freshness.
Karuizawa became a meeting place for wealthy westerners. Similar to how Hakone, Karuizawa became the refuge for the people of Tokyo who wished to escape the summer heat, or visit the hot springs in autumn. They would also come to shop, as the city boasts many outlet shops.
One hour from Tokyo
One hour via Shinkansen from Tokyo to find relaxation, enjoy the onsen, walk around the volcanic reliefs, find good restaurants and a few contemporary art museums.
The region benefits from its elevation, making it cool in summer. In autumn it becomes beautifully colored during fall foliage.
The city center of Karuizawa comprises of an onsen in Hoshino, filled with recent and elegant hotels. In Kyu-Karuizawa you will find many small restaurants distributed along Ginza, the local imitation of Tokyo's Ginza.
You will also find the former Mikasa Hotel which welcomed Western visitors in the early twentieth century, which we can see in Hayao Miyazaki's film The Wind Rises.
In Naka-Karuizawa you will find the Sezon and Senju museums, designed by leading Japanese architects, tracing the works of some contemporary artists.
Hiking paradise
Outside the city, walks several kilometres long will lead you to some of Karuizawa's major natural sites.
The observatory of Usui gives an unobstructed view of the mountains of Gunma and Nagano. Another path leads to the Shiraito falls, which form a long white water curtain.
Further ahead lies the Onioshidashi park, located in a landscape of jagged volcanic rocks dominated by the Onioshidashien Buddhist temple.
All of these sites will commonly get very crowded by visitors from Tokyo during the Koyo season, who are all in search of the best places to admire the yellow and scarlet foliage of the Japanese mountains.
Karuizawa can be visited as a day getaway before returning to a bustling Tokyo, or as a stopover on your way to Nagano and Kanazawa via the Hokuriku Shinkansen.
All the themes of the city