Setsubun Mantoro
節分万燈籠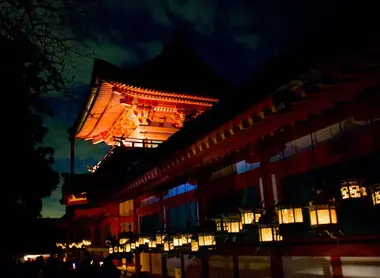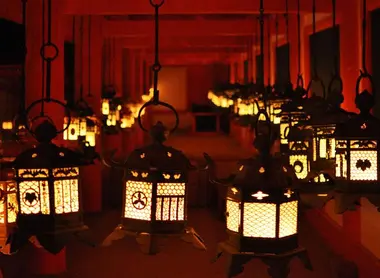 Nara illuminations
Come and see over three thousand traditional Japanese lanterns, which shine for three days during this festival, which is held every year from February 3rd at Kasuga Taisha shrine.
The people of Nara have continued this tradition for more than eight hundred years. Most of the lanterns have been donated by citizens, but some are were dedicated to the memory of samurai who battled during the Sengoku period (the era of the warring provinces, from the fifteenth to the eighteenth century).
The lanterns take you back to a time when electricity did not yet exist. A warm glow in the heart of winter evokes Shinto mysticism, flickering flames that partially illuminate the gilding and vermillion color of the temple, a festival tinged with poetry, not to be missed from February 3rd, the day when winter turns into spring, a change called setsubun in Japanese.
Many festivities take place: you can buy beans to throw (mame-maki) in the evening, various lucky charms and votive images of horses. The lanterns are also lit for Obon on August 14th and 15th, at Kasuga Taisha Shrine, and brings together dancers dressed in old-fashioned kimonos.
All the themes of the city