Tenmangû Shrine
大阪天満宮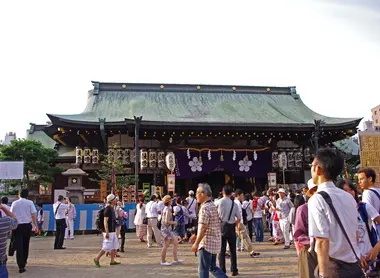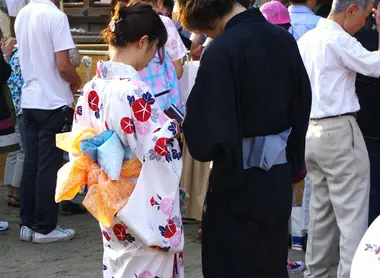 The palace of Tenjin
Tenmangû Shrine plays an important role for the people of Osaka. Beyond being the gathering place for the Tenjin Matsuri, it captures the attention as a large Tenjin place of worship.
Unmistakable with its huge torii, the shrine houses the deity dedicated to the arts and studies, who in living was called Sugawara no Michizane (845-903). To send a prayer to the kami, you need to follow a long path before reaching the altar of your wishes. If you taking an exam are applying for a review, it call upon him.
The famous Tenjin Matsuri festival is held under the protection of one of the most popular Tenjin shrines in Japan: The Tenmangu. During the summer, this sacred Shinto space is invaded by hordes of visitors who wish to honor this god before going to party on the banks of the Okawa. Make the most of your visit as the Tenmangu has the profile of a survivor. Built in 949, it burned several times. The main building and the door date from 1845.
The shrine is in a fairly touristic area. So you can easily go for a walk and clear your mind in a temple of shopping: the large covered Tenjinbashi-suji shopping street.
---
Address, timetable & access
All the themes of the city