6 Excursions from Takayama
高山の周辺を探検する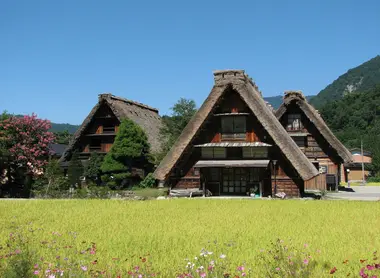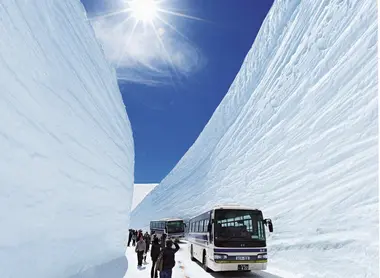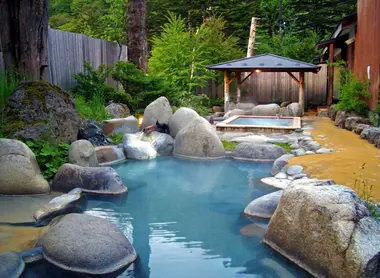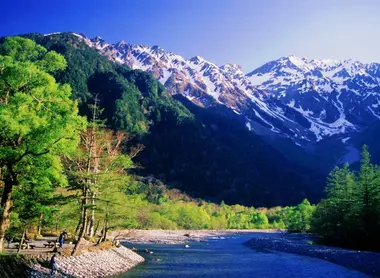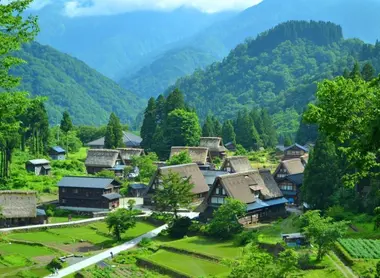 Discovering the Japanese countryside
Explore the Japanese Alps through the villages of Shirakawago, Magome or Tsumago... Here are six for excursions that you can make from Takayama.
Takayama is the ideal starting point for exploring the region of Hida, known for its countryside and mountains. Here is our selection of excursions from the town.
This open air museum consists of ten traditional Japanese houses with thatched roofs. Each house is dedicated to a different type of craft. There are demonstrations, workshops, exhibitions and more - everything is done to help you discover mountain life.
These villages are classified as UNESCO World Heritage Sites, and are famous for their traditional farms or minka thatched houses. The village of Shirakawago is especially popular in winter, when houses are covered with snow and illuminated at night.
Hirayu is a paradise for bathers: more than 30 ryokan welcome locals and travelers throughout the year. Bathe with views of the mountains or at a more family-friendly resort, there are a variety of baths on offer. The thermal waters of Hirayu are famous throughout Japan for their regenerative powers.
Breathtaking landscapes, hanging bridges and waterfalls makes this area a joy for hikers who venture into the Kamikochi Valley, renowned for being one of the finest of Japan. From gentle strolls to real treks, there are paths for all levels.
Tateyama Kurobe Alpine Road
Travel through the Kurobe Alpine Road to admire these walls of snow that are about 20 meters high! Visitors can then continue to the Kurobe Dam for unparalleled views of the valley.
Hike this old trade route, a path that connects the two charming villages of Tsumago and Magome. Named the Nakasendo road, it was once a highway that connected Kyoto to Tokyo during the edo period.
Discover also our rental house in Takayama
All the themes of the city