Kiyosumi Koen and the surrounding area
清澄庭園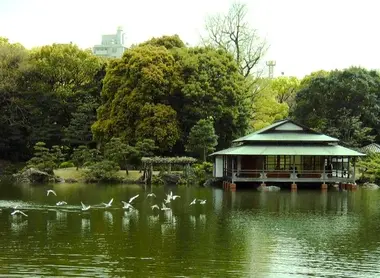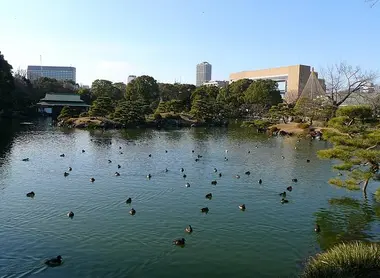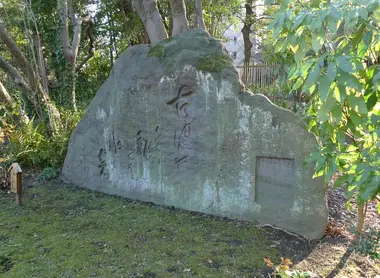 On the way gardens
The surrounding area of Kiyosumi Garden invites you to take stroll among the flowers and trees, especially when spring arrives.
Located in the Kiyosumi / Shirakawa, a former merchant quarter of the Edo era (1613-1868), Kiyosumi Garden attracts all eyes. A wonder of fineness, the position of the stones of which it is composed is not left to chance.
In 1878, Iwasaki Yataro (1835-1885), the founder of Mitsubishi, who bought it, decided to enhance it, to add fifty five huge rocks collected in the archipelago. He even diverted the Sumida River to feed the pond and create three artificial islands, a development that has now disappeared, the water feature is now only fed by rainwater.
On one of the islands sits the majestic Ryo-tei Teahouse. From Basho's haiku engraved on a stone to the hill called "Fuji-san" like the famous mountain, Kiyosumi Garden is full of surprises. This pleasant setting received the designation "exceptional site" from the city of Tokyo in 1979.
Once you have soaked up the tranquility of the place, not even disturbed by the lapping made by carp in the pond, it is possible to head to a different style of greenery, which is organized around large open spaces. The neighboring park of the same name invites you to laze on its soft lawns. At the weekend, it is full of smiling families who come to picnic, and the laughter of children.
A pause to dream, culture follows nature. Nearby Kiba Park, hosts activities as varied as jogging and barbecues. But its main interest lies in the MOT, which took up residence here and where art and garden finally meet.
Interested in the gardens? Do not hesitate to book our activity dedicated to the historic garden of Tokyo.
---
Address, timetable & access
All the themes of the city