Shinjuku Station
新宿駅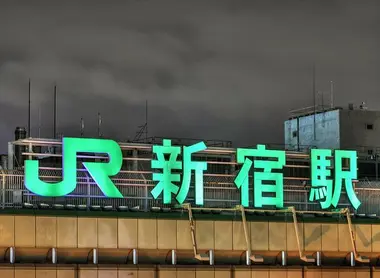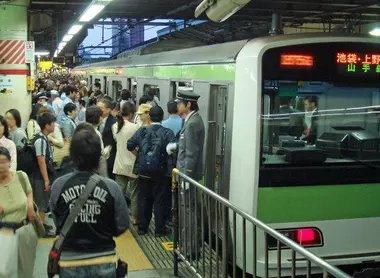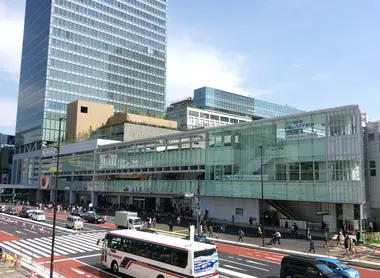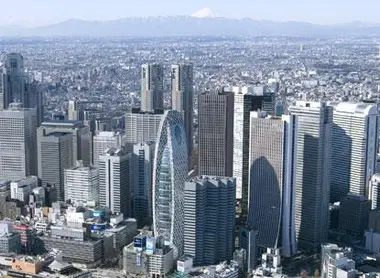 The largest station in the world
Shinjuku, an immense station with countless exits is surely one of the most famous stations in Tokyo. Located in western Tokyo on the Yamanote between Shin-Okubo and Yoyogi stations, the station opens onto business districts, department stores, and a lively nightlife.
The sprawling station
Shinjuku station, a major hub in western Tokyo that extends between the districts of Shibuya and Shinjuku, was put into service at the end of the 19th century, in 1885, on the line which would later become the Yamanote.
It will welcome over the following decades more and more newlines. Its growth, which will continue after the Second World War, will eventually make it the busiest station in the world. Indeed, Shinjuku station welcomes nearly 3.53 million people daily.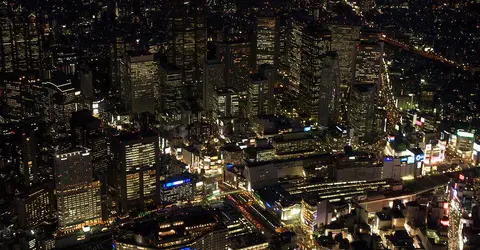 Five operators (JR East, Odakyu, Keio, Toei, and Tokyo Metro) set in motion more than a dozen lines within the station. These lines lead to the different ends of the city of Tokyo:
To the north, to Kawagoe (Saitama prefecture) and Utsunomiya (Tochigi prefecture) via the Saikyo and Shonan-Shinjuku lines;
To the south, to Yokohama (Kanagawa prefecture), thanks to the Shônan-Shinjuku line;
To the east, with the Chuo-Sobu link, which overlooks the city of Chiba (Chiba Prefecture )
To the west on the same line, especially towards Mitaka (Tokyo prefecture)
Other lines such as the Yamanote, the Oedo line, and the Marunouchi line provide connections through the capital.
Similarly, several "satellite" stations exist near the gigantic Shinjuku station and are accessible by connecting corridors, namely Seibu-Shinjuku, Nishi-Shinjuku, Shinjuku Nishiguchi, Shinjuku Sanchome, and Tochômae stations.
Four major releases
Shinjuku occupies a vast, very vast area. It is even at this level the second most extensive station in the world after Nagoya station, and includes nearly 200 exits, even being able to lose and embarrass its best connoisseurs. However, the accesses and the station can be divided into four main exits.
The east exit, access to the Lumine Est shopping center, is one of the most famous. It overlooks the extremely well-known "hot" district, Kabuki-cho. It is also very present in Japanese pop culture (it is for example at this exit that Ryo Saeba's solicitation board is installed in City Hunter).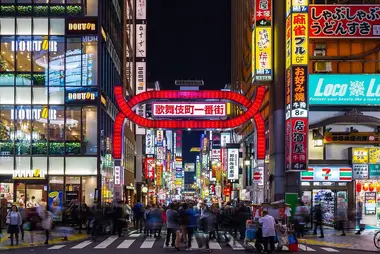 The west exit leads to business Shinjuku. A stroll through the streets of this district opens up to tall skyscrapers, the headquarters of Japanese groups, and shopping streets. This is also where you will find the building with the two imposing towers of the Tokyo metropolitan government (the town hall), which, hosting an observatory, offers a magnificent 360° panorama of the capital free of charge.
Shinjuku South Exit is home to Shinjuku Bus Station and Lumine 2 Shopping Mall. It is also an opening onto Shinjuku Southern Terrace, a large shopping alley that is popular during the Christmas lights.
The north connects it to quieter neighborhoods since the exit is connected to the Takadanoba district, a vacation spot for many students from the great Waseda University.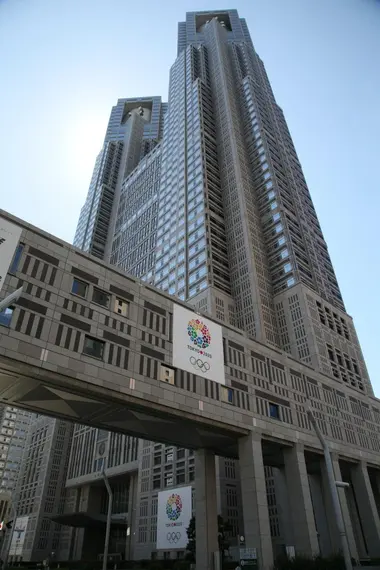 All the themes of the city