Tokyo International Forum
東京国際フォーラム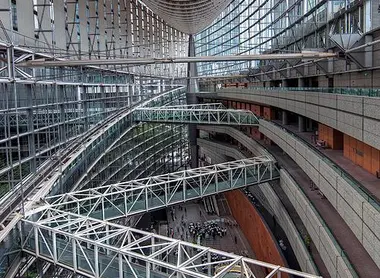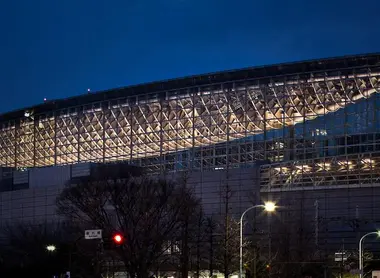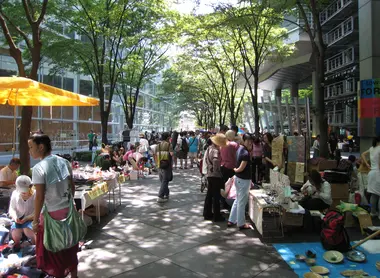 A Glass Vessel in the Heart of Tokyo
The Tokyo International Forum is one of the showcases of contemporary Tokyo, whose bold architecture embellishes the district of Marunouchi.
The Tokyo International Forum is now a popular place of transition because it connects Yurakucho Station and the Ginza district to Tokyo Station and the Marunouchi district. Many travellers randomly come across it, impressed by its huge architecture.
The huge volume of the atrium, which is comparable to an airport due to its size, is enough to impress any visitor.
As for the 13-storey conference and concert halls, they are distributed along a huge glass vessel 207 meters long and 32 meters wide.
The building, designed by the American architect Rafael Vinoly in 1997, also deploys its scope underground, as it contains three basement floors, including restaurants, cafes and the Mitsuo Aida Museum of calligraphy.
Going international
Called "boat of diversity" by the architect, the building is a meeting place for men and knowledge in a city open to the world. Mission accomplished, the Tokyo International Forum is the conference center of the city right in its largest business district.
The people of Tokyo also know the place for the small market held at its entrance. One of the few Japanese flea markets where artisans and simple stalls for tourists are laid out beneath the trees. This gives the place a little relaxed and nonchalant atmosphere that contrasts with an area usually traveled by businessmen and pressed walkers.
---
Address, timetable & access
All the themes of the city