Baby-friendly Cafes in Tokyo
東京ベビーフレンドリーカフェ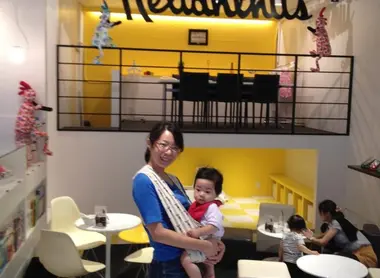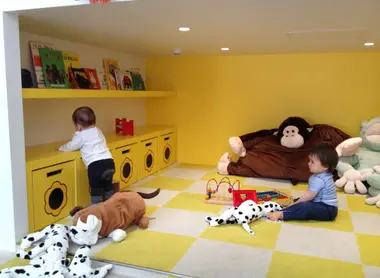 Milk Break!
Not easy to take a coffee break with baby! Fortunately, the city of Tokyo has many "baby-friendly" cafes!
Helianthus Café
Located in the neighborhood of Nakameguro, along the meguro-gawa canal, Helianthus is a concept store consisting of a children's clothing and a café with a fun play area for toddlers. Ideal for a shopping promenade and relaxing family time in this very nice neighborhood of Tokyo, close to Daikanyama.

Kick Back Café
This multi-purpose coffee shop comes both as a café / restaurant and a flexible space that can accommodate concerts, performances but also cultural classes and workshops for children. Coffee aside, Kick Back Café seduced many moms with children for its space and its relaxed atmosphere. Here, you will not need to worry about having a big stroller! To discover this place, come to the quiet and relaxing Chofu, near the Sengawa station (Keio line).

Smiley-Mom
Dedicated to Japanese mothers, this community site lists more than 8000 addresses classified by district. It lists cafes and restaurants in Tokyo accepting children, with comments and recommendations for the most popular ones. The website Smiley-Mom is available only in Japanese, but you can always consult it with the automatic Google translation! Copy the URL into the search bar and click on the "translate this page" option. And you should find your happiness!
All the themes of the city