Bagus Gran Cyber ​​Café
グラン・サイバーカフェバグース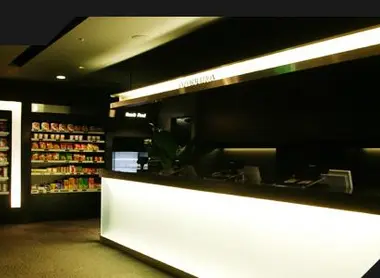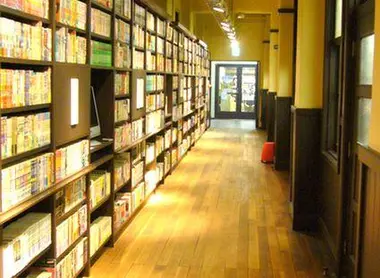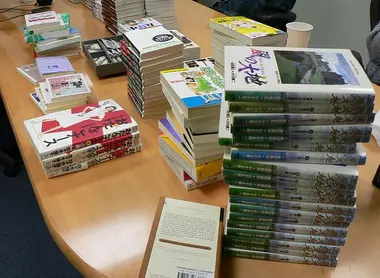 Une pause manga
Dans le bouillonnant Shibuya, le Bagus Gran Cyber Cafe présente les services traditionnels d'un mangakissa pour la somme modique de 1500 yens les huit heures. Improbable logis d'une nuit, comme une halte temporaire.
The Danshi - Japanese teenagers - rub shoulders with disillusioned workers who missed their last train and seinen fans (young adult manga) or amused tourists, in a subdued atmosphere, with black carpet and soft lighting. Bagus Gran Cyber ​​Café is a mangakissa institution, which attracts curious visitors to discover a purely Japanese concept. It is part of Japanese culture and urban landscape, mixing very diverse people of Tokyo.
Manga culture
What are we doing here? Whatever you want, from consulting e-mails to a nap, as well as a manga break. Emerged in the late 1970s, manga cafés offer their customers hundreds of comics to devour, imaginary universes aligned in rows of bookshelves. Whether they be tankōbon, the traditional form of manga, or Zasshi, huge compilations of several series that readers follow each week, they all have a "manga dimension" and Bagus Gran Cyber ​​Café never makes an exception from the rule.
It also rents animes and DVDs, in addition to offering video game consoles. The discovery of digital and popular Japanese culture is at hand in a multi-level building.
For the night
Tokyo spreads out and often residential areas are more than an hour and a half from the center of the capital. It is not unusual to see Tokyo people miss the last train, and not living in the center of the capital, having to spend the night in a mangakissa, thanks to the great value of these very well kept hotels. Of course, everyone can go there at any time of the day. At Babus Gran Cyber ​​Café everyone can connect to internet, read, use food and drink distributors, sleep on a futon, take a shower, rest on a massage chair or in a projection room.
Forget the image of the young, neglected and unfriendly geeks: Bagus Gran Cyber ​​Café is part of a mangakissa chain, the staff are friendly, it is very clean and silence and privacy rule. An experience in itself.
---
Address, timetable & access
All the themes of the city