Takarazuka Revue
宝塚歌劇団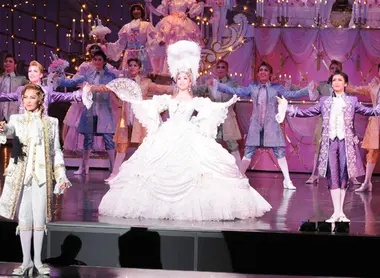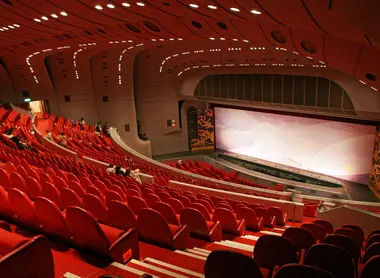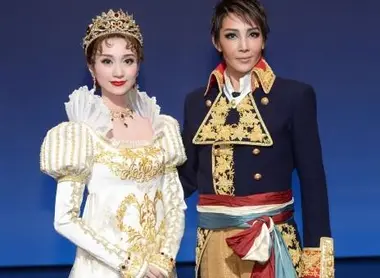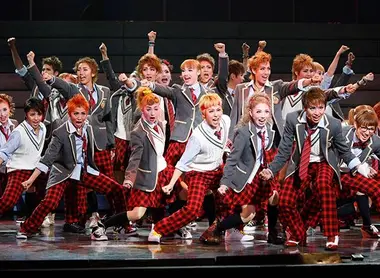 Grace, beauty and modesty
Founded in 1914 by the industrialist Ichizo Kobayashi, Takarazuka Revue is a 100% female musical theatre troupe, which has become a national institution for the Japanese showcasing extraordinary performances.
Women in power
Takarazuka Revue has the distinction of being an all female troupe with only single actresses, even for playing male roles. Originally from the city of Takarazuka, from which it takes its name, the troupe has become over time the female counterpart of the Kabuki theater, an undisputed benchmark of the Japanese scene.
The company has four troupes: Moon, Snow, Star and Flower, plus two side troupes, Senka (for veterans) and New Senka (for young hopefuls). Becoming a Takarazuka dancer is one of the dreams of small Japanese girls. They hope to enter this dance school, which provides a spartan training, with the aim of becoming one of the 420 members of the company and thus see their future assured. The headliners automatically become TV and film stars. Only a handful will succeed.
Androgynous beauty and feminism
Takarazuka Revue stars are undoubtedly the otoko-yaku, actresses playing male roles, whose androgynous beauty raises the enthusiasm of men and women. They share the stage with the musume-yaku, the female lead.
The troupe is very active: it has its own television channel and magazines, and produces new shows every year. They have enjoyed great success since performing Napoleon in 2013, the romantic adventure of a Bonaparte with particularly fine features. But it's the Rose of Versailles, produced in the 70's, that has made Takarazuka Revue what the institution it is today. Adapted from a manga centered on Marie Antoinette, the play reflects the Takarazuka spirit: claimed romance and feminism. Most plays revisit the Japanese classics, but also literature, American musicals, films and even manga.
A constantly renewed success
Takarazuka Revue performances are always packed. You will need to book your tickets online in advance to catch a show. The performances take place in Tokyo at the Grand Theatre, located next to the Imperial hotel in the center of the city.
Takarazuka Revue is most certainly something to experience when in Japan, along with Kabuki or Noh, an integral part of contemporary Japanese culture.
---
Address, timetable & access
All the themes of the city