The Womb
ウーム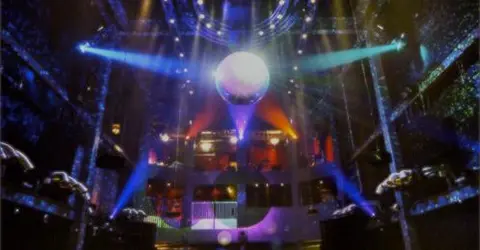 Decibels and excess
Shibuya at night. Neon lights shed their cold light on a long queue. There is no sign, just a metal door behind which hides this Tokyo nightclub.
Four floors await soaring night owls in this cathedral of clubbing. The nave of the Womb is a huge room with an indistinguishable ceiling. The idol of the place is a giant disco ball, the largest in the world, a true star focusing the misty gaze of dancers.
This gigantism unfortunately rubs off on prices. With 3 000 yen for entry and 1 500 yen for a drink, as the evening and encounters go by, it can quickly becomes dangerous for your finances.
A high quality sound system plays music that is lacking at times. Mainly electro, techno and drum & bass, programming is effective but unoriginal.
Bad news for young clubbers and line-jumpers: checks at the entrance to the club are very strict. You will have to be well dressed and show identity papers proving you over twenty to enter the party den.
---
Address, timetable & access
All the themes of the city