Trump Room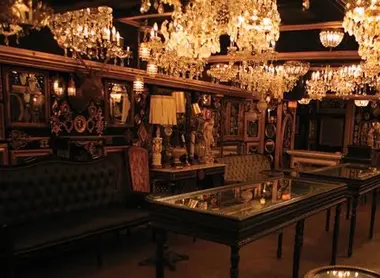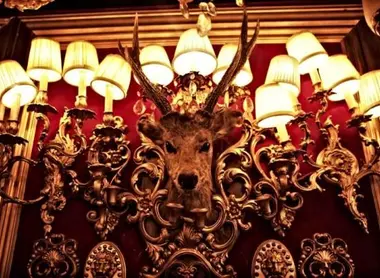 Laboîte de nuit baroque où il est bon d'être moderne !
Quasi-introuvable, sans site web ni claire signalisation, le Trump Room, à Shibuya, reste pourtant bien connu de la jeunesse branchée Tokyoïte !Bienvenue dans le temps de la mode et du "cool Japan"électrique.
A tiny black door, a strange cream staircase, then three very kitsch floors. Mirrors on all walls, so many glass beads you won't know what to do with them, velvet, beads, taffeta, skulls, plastic flowers, transparent glass flowers and glittering chandeliers: the Trump Room brings together the local who's who, in a deliberately baroque and certainly a bit "too much" setting. Improbable outfits, slick looks mastered in every detail, extreme make up, spending a night at the Trump lets you travel through a controlled superficiality Although hidden away, this nightclub is packed every weekend. Theme nights compete with the arrival of local and international DJs - for example the Kitsuné label, it's time to get out your wildest outfits. Here, all eccentricities are accepted.
Against a background of techno or electro tubes, a strange game takes place between the omnipresent mirrors and the public, who are also too made up, adding a slightly disturbing atmosphere. Lively, energetic, decadent, colorful, Trump Room will transport the most whimsical.
---
Address, timetable & access
All the themes of the city