Jakotsu-Yu Onsen
蛇骨湯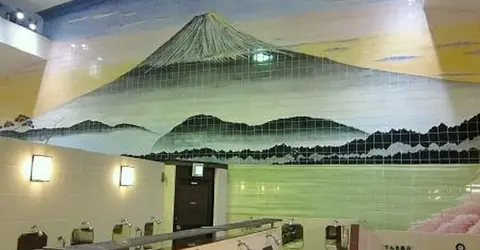 Bain d'habitués
Onsen de quartier dont la fondation remonterait à l'époque d'Edo (1603-1868), le Jakotsu-Yu (蛇骨湯) à Asakusa, a gardé sa simplicité et sa clientèle. Une belle immersion.
The smile of the lady of the house and the questioning looks of the local women who come here to bathe, welcome you to this venue of Tokyo everyday life, where tourists are scarce, and where regulars come in the evening after work, to relax or to chat with neighbors or friends.
Its rotemburo, small outdoor bath, and garden add to its special character, making the place an exception in the landscape of the capital. An exception that is particularly hot as the temperature of the dark, mineralized waters is around 45 ° C!
All the themes of the city