Utsukushi no yu
美しの湯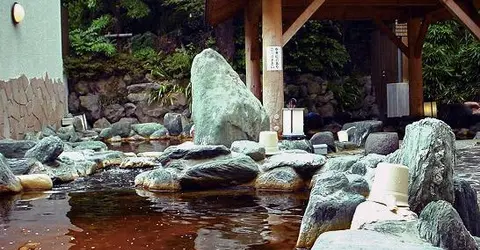 Sur lesbains publics
Pratiqueet moderne, le sentôUtsukushi no yu est aussi un club de gym haut-de-gamme situé à quelques mètresde la station Takaido.
Literally meaning the "beauty bath" this sento (public bath) does not play at all on being picturesque. With a twenty-five meter pool, hydro-massage baths and a gym, it is a high-end gym.
Saunas, jacuzzi sessions and aromatherapy await you at this establishment perched on top of a shopping center. You will be able to soak in one of the three reconstituted onsen. Regulars come here to relax after work to end the day with a water story!
---
Address, timetable & access
All the themes of the city