Itanail Salon
痛ネイル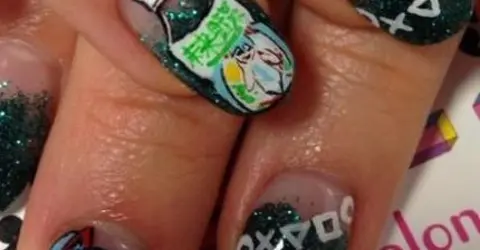 Anime at your fingertips
Tired of the french manicure? In Akihabara, a salon offers to decorate your nails with Mononoke, Luffy, Sailor Moon, and all your favorite characters from Japanimation.
Akihabara : the quintessential otaku neighborhood, full of fans, both young and old, of manga and animation.
The boys may already know itasha, where vehicles can be customized with stickers of cartoon characters or video games. Now, the girls get their share at itanail: This 100% otaku manicure store was launched in December 2012 at the Colors's Yellow salon.
Everything is possible: a solid, basic color, brand logos, not to mention cartoon characters. For the latter, the lounge has examples ranging from Arale Evangelion characters through to Mickey Mouse. Sketches and original drawings are also accepted. For those in a hurry, or for children, it offers false nails, also with images of  imaginary heroes.
---
Address, timetable & access
All the themes of the city