Senjo Restaurant
線條手打餃子専門店
Published on : Tue, 01/27/2015 - 00:00

by : Laetitia, Travel Angel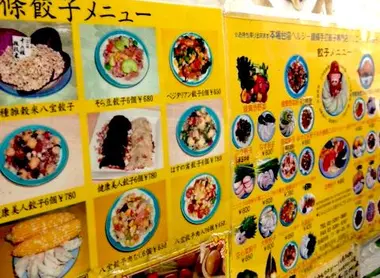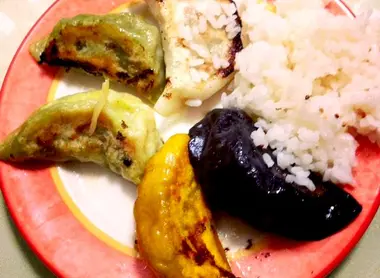 L'art des raviolis
Cette petite gargote taïwanaise d'Ikebukuro propose de délicieux raviolis chinois, servis par une sympathique patronne.
Only a few tables and no more than two meters wide: do not come in a big group to Senjo, you may have to stand up!
The address is actually a Taiwanese restaurant and the gyoza are only part of the menu, the variety of which contrasts with the size of the restaurant. Meat dishes, seafood, soups, rice, fried noodles, etc ... all prepared with healthy ingredients, no additives, and sometimes a bit of Kampo (herbs) to stay fit.
As for the decor, the walls are covered with newspaper clippings devoted to the restaurant, evidence that the small establishment draws attention!
Notice to vegetarians: Senjo Gyoza also offers a special menu with, wait for it, delicious vegetable gyoza! It is also referenced by the blog Vegetarian Tokyo .
And the charm of the place is also due to the personality of the owner, welcoming and English speaking, who will help you to make your choice if you are confused by the wide selection of the menu. Takeaway is also possible.
---
Address, timetable & access
All the themes of the city