Chanko Nabe
ちゃんこ 鍋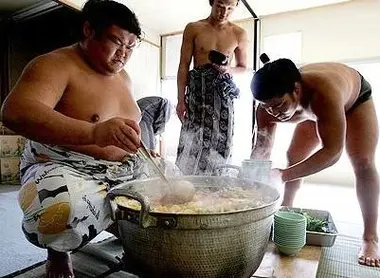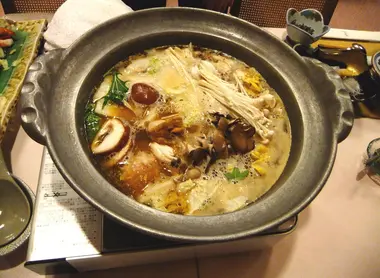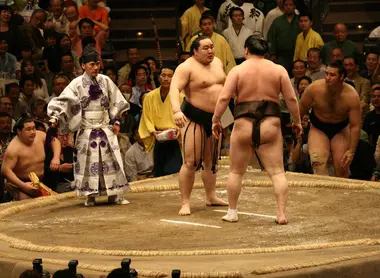 The Recipe of Champions
Want to become as strong as a sumo wrestler? It's possible! If you go to Tokyo, try chanko nabe, the magic potion of sumo wrestlers.
If you take a walk through the district of Ryogoku, you can't avoid the many chanko nabe restaurants. Many of these restaurants are run by former sumo wrestlers who have now retired. A meal of chanko nabe is a must try during your culinary discovery of Tokyo. The dish is the explanation for the strength and weight of sumo wrestlers.
What is chanko nabe?
Chanko nabe is a soup simmered in a pot, or nabe in Japanese, containing a large number of ingredients, including lots of vegetables, fried tofu, and chicken. Today they are also found with beef and fish, although traditionally sumo wrestlers don't eat these versions. This is because a cow walks on 4 legs, evoking defeat, while a fish doesn't even have legs to carry its own weight.
You may not think it sounds very exciting but chanko nabe is truly delicious, and not only is the whole lot cooked in a very nutritious dashi soup, but the ingredients, supplied in gargantuan amounts, are full of protein.
Indulge
When you go to a chanko nabe restaurant, you are served an individual pot of a respectable size that corresponds to the portion of a single sumo wrestler. Sumo wrestlers, however, share a large common nabe where the seniors will eat first and juniors have to make do with what remains.
Once the vegetables and meat are eaten, you are then given noodles to add to your broth, just to make sure you're really full! Sumo wrestlers are also usually offered a bowl of rice, to make sure they don't go hungry.
And after?
We advise you to do as the sumo do: take a good nap to metabolize all of these proteins, which will turn into fat. However, try not to boast if you manage to finish your nabe. Remind yourself that sumo wrestlers eat the same amount twice a day, every day of the year. It's not surprising that they are in such good shape... for a sumo wrestler!
All the themes of the city