Matsuzakaya
松坂屋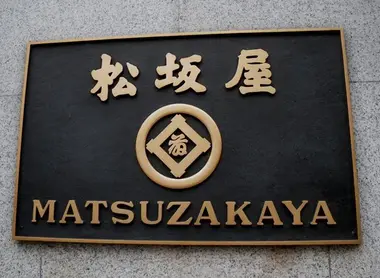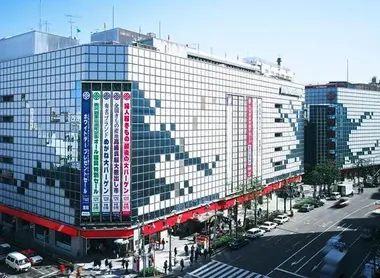 Remains of the first Japanese department store <br>
A store the size of an entire neighborhood behind the Ueno Park, Matsuzakaya remains a monument of Japan's commercial history.
Matsuzakaya, currently a large distribution company with many subsidiaries, was born from a small factory producing kimonos and quality objects in Nagoya, in 1611. The first Tokyo branch was opened in Ueno in 1768 and has kept the same location ever since.
However, do not expect to find ornately decorated, luxury halls, crystal chandeliers and prints, as the establishment was fully renovated in a "western style" in 1907 and then in 1929. Although the loss of majesty is undeniable, it was not accompanied by a loss of custom, the slogan "high quality for low prices" federates the crowds.
Today, the mall is best known for its mascot, a pink panda named "Panda Sakura" (cherry panda). Like any self-respecting department store, Matsuzakaya has many delicatessen stands in its basement. With display of clothes of all kinds, its regular sales are very popular.
---
Address, timetable & access
All the themes of the city