Seibu
株式会社西武百貨店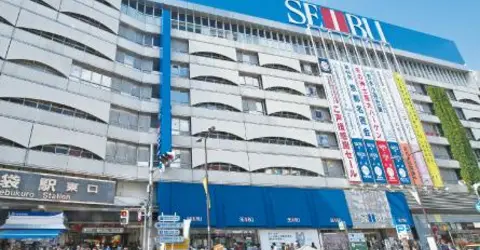 <span>There has always to Seibu</span> <br>
The flow of employees returning from work merges with mothers and adolescent girls buying their evening meal.
The depatô - Japanese style department store - Seibu, located in Ikebukuro Station, houses among other things food departments, major ready-to-wear brands, video game sales areas and a book department.
It is very easy to get to since you do not have to exit the station to access the store. The first store of this chain, which opened in Tokyo in 1949, has given way to a large shopping center. Seibu has spread to the neighborhoods of Shibuya, Yurachukô and even to Indonesia and Hong Kong.
In the basement, at the depachika (delicatessen), you can buy all kinds of prepared foods, vegetables, fruits and pastries ... The prices are more affordable at Tobu, also in Ikebukuro, one of the cheapest depachika in the capital.
Whatever the food stand, from 7:30 p.m, you can buy the products of the day for half price - perfect for a last minute meal. But Seibu is unbeatable for culture, with a multimedia department on the top floor, which is particularly rich in games, CD-DVD and manga, offering a good alternative to specialized stores.
---
Address, timetable & access
All the themes of the city