Gokokuji Temple Tokyo
Gokokuji Temple Tokyo: read a guide to Gokokuji Temple an historic Shingon sect temple in Bunkyo ward, Tokyo founded in 1681 and known for its cherry trees.
Gokokuji Temple 護国寺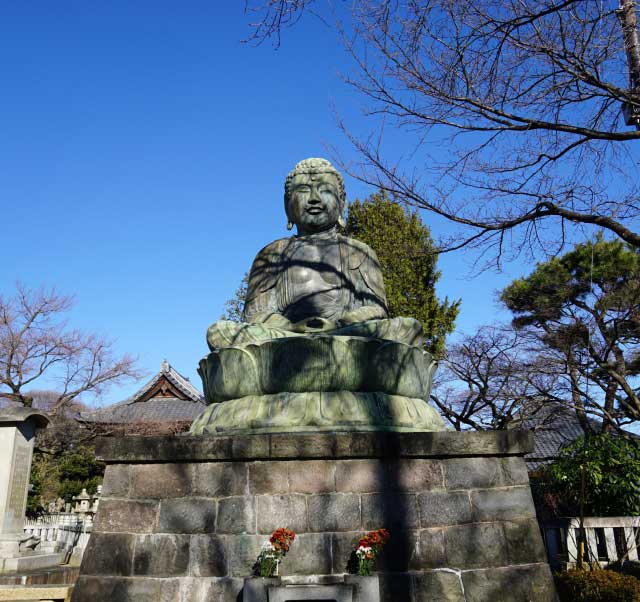 Located in Bunkyo-ku, Tokyo.
Known for its varieties of cherry trees
Founded in 1681.
Connected with the Tokugawa shoguns.
Established by the 5th shogun Tsunayoshi Tokugawa.
Close to Shin Otsuka Station and Zoshigaya Cemetery.
Gokokuji is a temple of the Shingon (True Word) sect of Buddhism. Gokoji was founded in 1681 by the fifth shogun Tsunayoshi Tokugawa to commemorate his natural mother, Keishoin.
Gokokuji is perhaps unique in Tokyo in having survived over three centuries unscathed by fires, earthquakes and wars such as the Boshin Civil War of the late 1860s, the Great Kanto Earthquake of 1923, and the American bombing of World War II. Gogokuji therefore offers a rare look at an authentic Edo Period structure, unlike the vast majority of temples in Japan which have been rebuilt only decades ago.
Gokokuji is closely associated with the Tokugawa family that ruled Japan in the Edo Period 1603-1868 and even contains plaques written by the hand of the fifth Shogun, Tokugawa Tsunayoshi.
Gokokuji has a broad courtyard entrance, and pleasant, spacious grounds (which include a very large graveyard) known for their azaleas and varieties of late-blooming cherry trees.
The walk from the main gate of Gokokuji and up the azalea-lined stone steps to the red Furomon Gate is especially memorable - quite unlike most temple entrances in Japan.
On climbing the steps and passing through Furomon Gate, the main Kannon-do Hall appears in front of you, about the same distance away as you have come. The Kannon-do (Buddha Hall), and the bigger Gakko-den (Moonlight Building, which serves as a tea ceremony venue) are both nationally protected buildings.
Gokokuji contains numerous other buildings and enclosures, all showing their history in their timeworn colors and textures, and allows for as long a contemplative stroll through its large, multi-leveled, landscaped compound as you like.
The cemetery attached to Gokokuji Temple contains the graves of many famous Japanese people and foreigners including Yamagata Aritomo (1838-1922), a former Prime Minister of Japan, Meiji statesman Sanjo Sanetomi (1837-1891) and Josiah Conder (1852-1920), a British architect, who designed a number of buildings in Japan during the Meiji Period.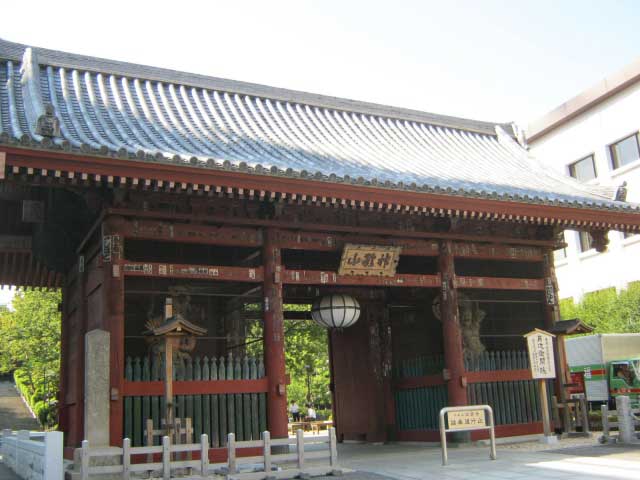 Gokokuji Temple, Bunkyo-ku, Tokyo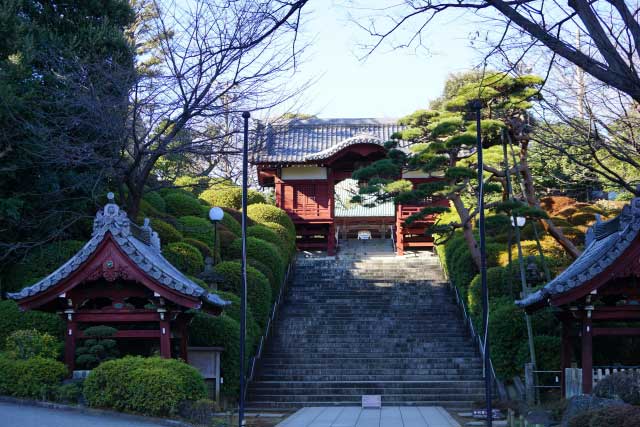 Gokokuji Temple, Tokyo
Access - how to get to Gokokuji Temple
Gokukuji Station is on the Yurakucho subway line or Shin-Otsuka Station on the Marunouchi subway line of the Tokyo Metro. Come out of Exit 1 and you find yourself immediately in front of the Gokokuji main gate.
Gokukuji5-40-1 Otsuka
Bunkyo-kuTokyo 112-0012Tel: 03 3941 0764Free Admission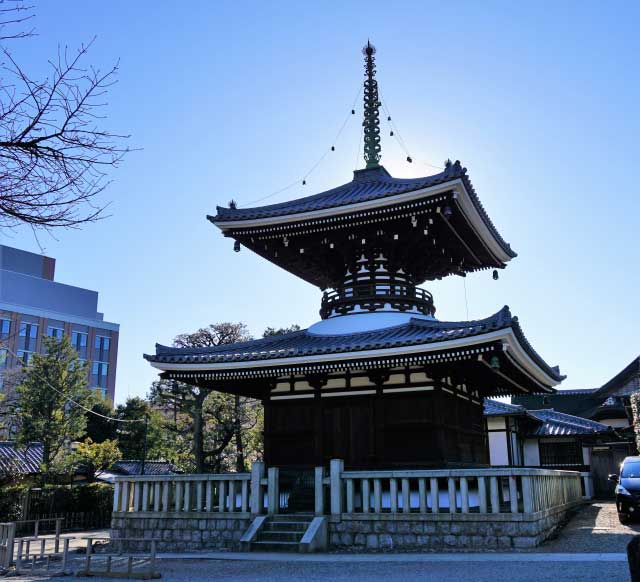 Gokokuji Temple, Tokyo

Map of Gokukuji Temple
View Tokyo Map Japan in a larger map
Book Hotel Accommodation in Tokyo Japan
All the themes of the city