Jyomyoin Temple
Jyomyoin Temple in the Yanaka district of Tokyo is known for its vast collection of 25,000 statues of Jizo.
Jyomyoin Temple, Tokyo 浄名院
Jyomyoin Temple in the historic Yanaka district of Tokyo is a peaceful and off-the-beaten track temple.
Jyomyoin is known for its thousands of statues of Jizo (地蔵) - the guardian of travelers, young children and the weak. There are said to be 84,000 Jizo statues in the temple (84,000 meaning an "infinite number" though in fact there are around 25,000).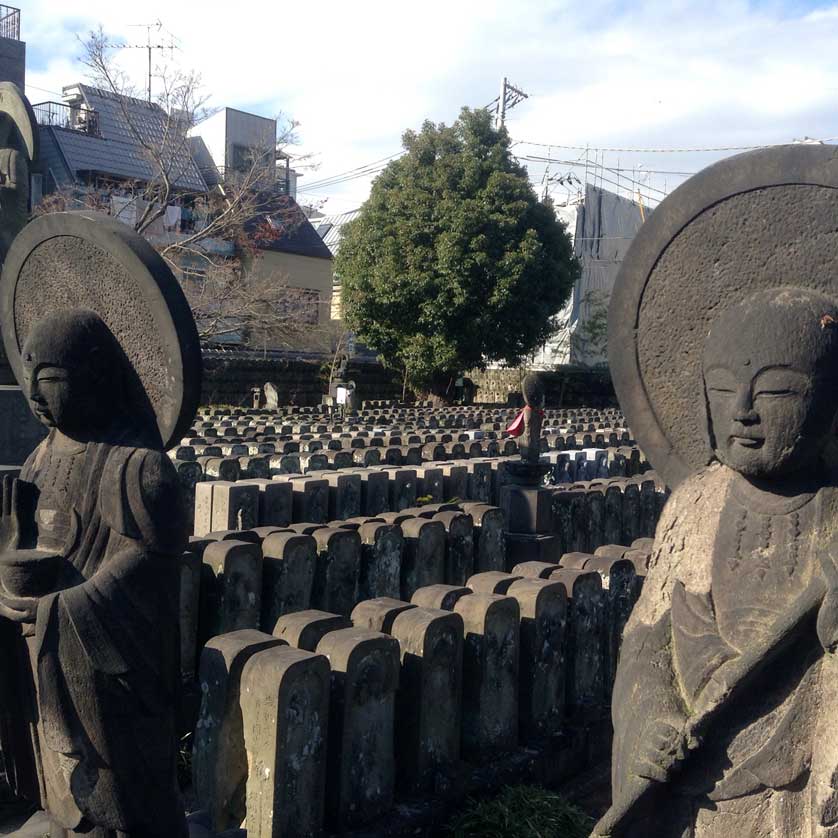 Jyomyoin Temple, Tokyo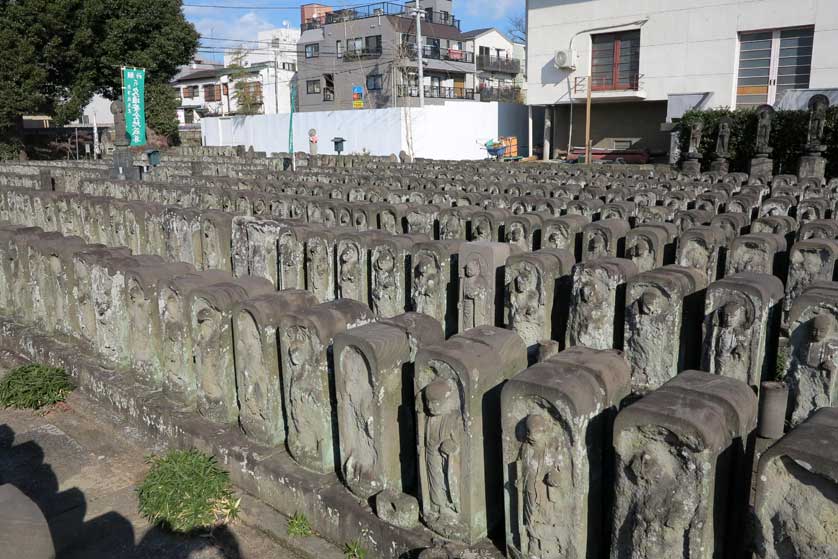 Jyomyoin Temple, Tokyo
History
Jyomyoin Temple dates from 1666 when it was the house of a priest from nearby Kaneiji Temple, the Kanto headquarters of the influential Tendai school of Buddhism.
Later on in the Edo Period Jyomyoin became a temple in its own right and the main gate was added in 1723. It was in the early Meiji Period in 1876 that the Jizo became the main focus of worship and the collection of statues dramatically increased.
The large bronze image of Jizo in the temple grounds dates from 1906 and is dedicated to those who fell in the Russo-Japanese War of 1904-1905).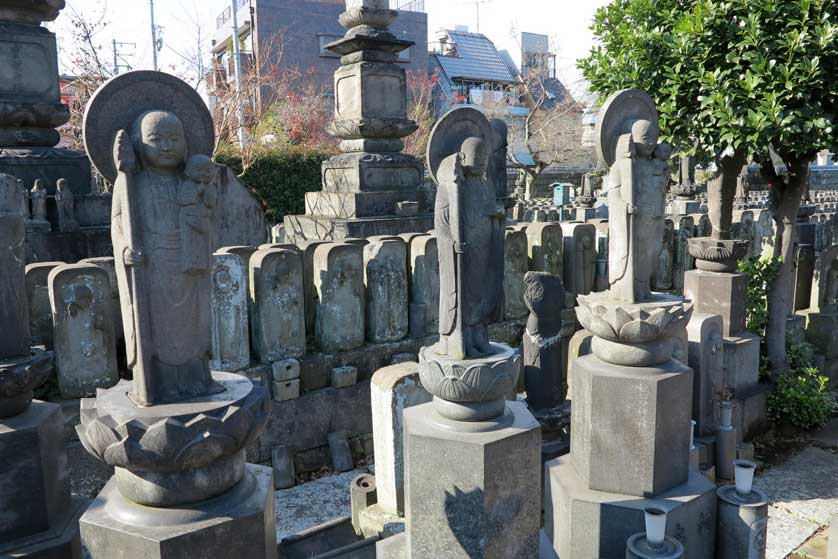 Jyomyoin Temple, Tokyo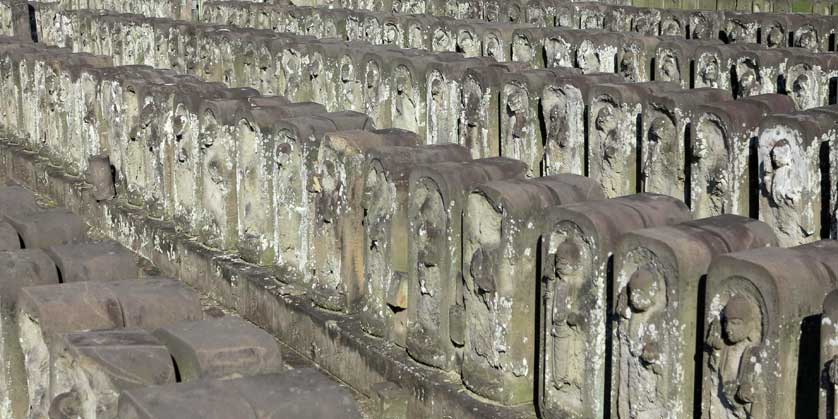 Jyomyoin Temple, Tokyo
Jyomyoin features in the 2009 film version of Norwegian Wood by Vietnamese director Tran Ahn Hung based on the novel by Haruki Murakami.
The Hechima Kuyo dedicated to the sponge cucumber (luffa) was a festival once held on August 15 and believed to be of aid to people with respiratory problems. In 2016, the festival took place on September 15.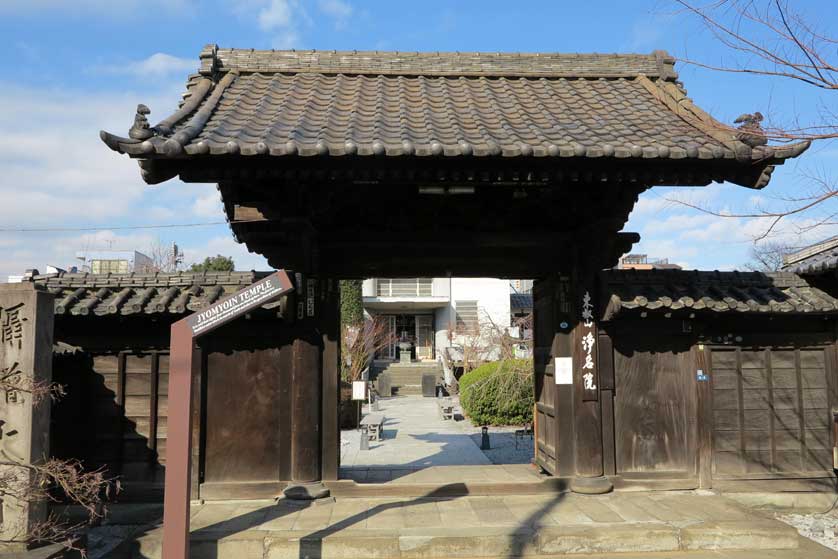 Jyomyoin Temple, Tokyo
Jyomyoin Temple Tokyo Hours
Open 9 am-5 pm.
Admission
Free.
Access
Jyomyoin Temple (www.tendaitokyo.jp/jiinmei/jyomyoin in Japanese)2-6-4 Ueno Sakuragi, Taito-ku, Tokyo 110-0002Tel: 03 3828 2791
Jyomyoin is close to both Nippori Station and Uguisudani Station on the Yamanote Line or 15 minutes from Nezu Station on the Tokyo Metro Chiyoda Line. Nippori Station is also on the Joban Line, Keihin-Tohoku Line, Keisei Line and the Nippori-Toneri Liner.
The Tozai Megurin bus also runs to the nearby Shitamachi Museum Annex (Former Yoshidaya Liquor Store).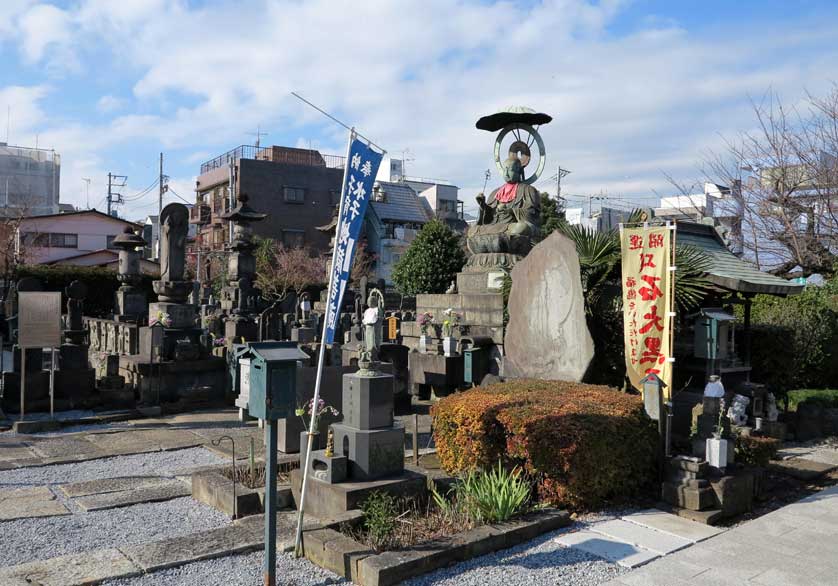 Jyomyoin Temple, Tokyo
Book Hotel Accommodation in Japan Near Jyomyoin Temple, Tokyo
All the themes of the city