Himawari Studio
スタジオ向日葵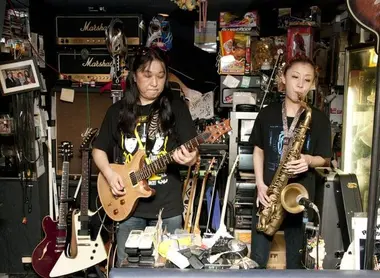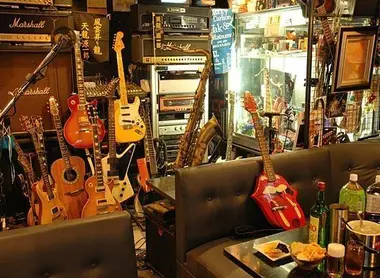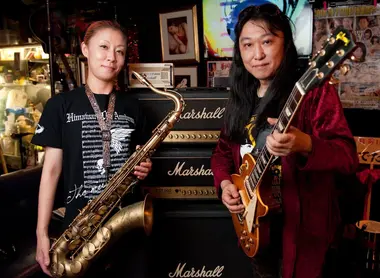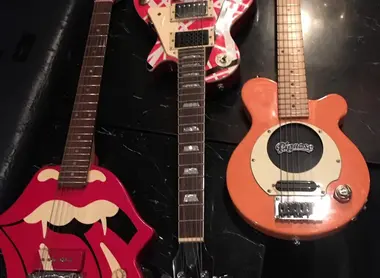 For the love of music
In this atypical karaoke studio, Mimi on sax and Takuya Tachibana on electric guitar accompany amateur singers until the end of the night.
It is reached by the narrow and dark staircase of a decrepit building in the reputedly "hot" district of Kabukicho . .. Posters of wrestling matches are stuck on the front door and the neighboring wall. An atmosphere that seems a bit gloomy for an unusual place... Once the door is pushed open, the decor is not really more attractive but the welcome is warm and the evening can become electric!
It's a real shambles: a multitude of electric guitars rub shoulders with all sorts of objects piled up here and there, while the walls are covered with posters of wrestling matches and wrestlers attached to messages or drawings made by passing customers, anonymous or famous mangaka. It even seems that the world-famous filmmaker Takeshi Kitano comes here for a drink from time to time. This is the lair where Mimi and Takuya Tachibana play music all night long to accompany the amateur singers and singers.
Eh yes ! A "live" karaoke for music fans. Takuya has a long career as a guitarist behind him since he was one of the members of the group Visual Scandal in the early 1980s, precursor of the Japanese musical movement Visual Kei. The four large television screens have nothing to envy to ordinary karaoke rooms and what's more, the music is there, authentic, and you can sing until you drop, while the two musicians accompany the singers until 7 a.m. morning on weekends , or even later, if you like...
Read: Karaoke
For 3,000 yen (€23.50) you are entitled to a snack, a tea (other drinks are charged) and you can sing at will . You can also dine there with a dish of grilled fish (the pride of the owner) or a plate of spaghetti, among others.
Just like in other karaoke, once the song is chosen (there is a selection of songs in English), a video with the lyrics plays on a screen and background music accompanies the singers. But at Studio Himawari, the melodies of the owners' sax and guitar quickly take over for an authentic atmosphere and real musical moments... Pure happiness for true amateurs!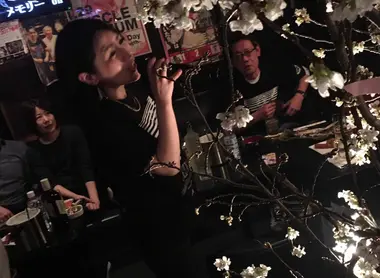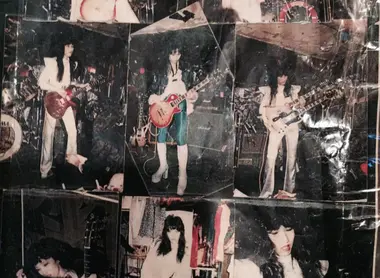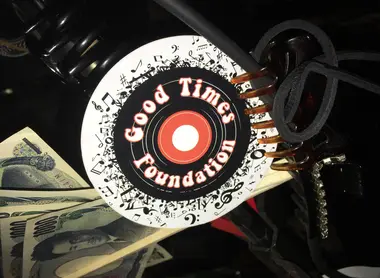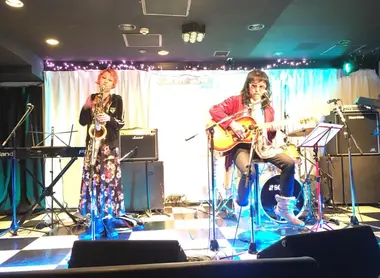 ---
Address, timetable & access
Address

Phone

+81 (0)3-3207-5292

Timetable

Shinjuku Station (Yamanote, Chuo, Shonan-Shinjuku, Marunouchi, Odakyu, Keio, Oedo, Shinjuku lines)

Price

Admission: 3,000 yen (€23.50)

Access

7:30 p.m.-7 a.m. (closed on Wednesdays)

Website

http://www.pub-kara-himawari.com
All the themes of the city