Top 7 Themed Cafes in Tokyo
東京の体験型カフェ7選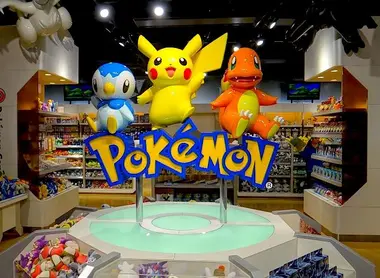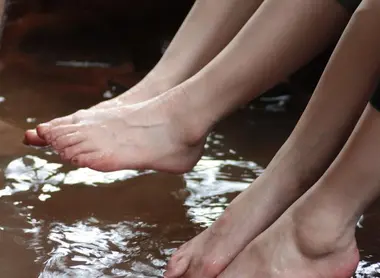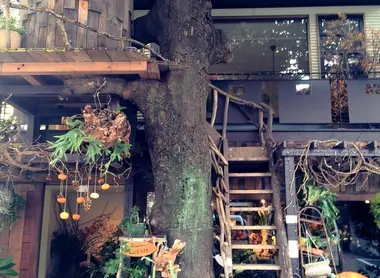 For all tastes
Have you ever been to pet cats in a cat cafe? Hold a hedgehog in the palm of your hand? Confront the reptiles? Were you able to exchange a few words and smiles with a young girl dressed as a servant in a maid café? Don't think you've exhausted the possibilities of themed cafes in the capital! There are still many more, of which here is a selection.
All beautiful, all new and it's for good! To celebrate the 20th anniversary of the first Pokemon Center opened in 1997 in Nihonbashi (Tokyo), the brand new Pokemon Center Tokyo DX opened its doors in the same place on March 14, 2018. It houses a shop and a permanent café . You can enjoy dishes and drinks with the effigy of famous Pokémon characters.
Useful information :
Hours : 10:30 a.m. to 5 p.m.
Address : 5F Nihonbashi Takashiyama East Building, Tokyo
Access : Nihonbashi station or Tokyo station (Yaesu North exit)
Here, it's not about staff wearing disguise. The hostess, Sayaka Oguri , is a real ninja . At the Ninja Café Kunoichi ( kunoichi was the name given to female ninjas), Sayaka is happy to explain martial arts to her customers. You can enjoy many kinds of tea, sake and Japanese meals in a unique setting, with weapons used by ninjas and other objects. Too quiet? So book a training session with Master Sayaka who will introduce you to the art of swordsmanship and shuriken throwing (a traditional ninja weapon) in the adjacent budôjô .
Useful information :
Hours : 12 p.m. to 10 p.m. except Tuesday
Address : 2-23-6 Higashi, Shibuya, Tokyo
Access : JR Shibuya, JR Ebisu or Daikanyama stations
See also: The ninja museum of Iga
Are you a little tired of the huge metropolis? Do you dream of the beach and exoticism ? Then head to Hawaiian Alee Beach Cafe/Restaurant. Take off your shoes and sink your bare feet into the pristine white sand as you enjoy meals or desserts as if you were in Honolulu Beach.
Useful information :
Hours : 11 a.m. to 2 a.m.
Address : 1-15-12, Sato Building B1F, Jinnan, Shibuya, Tokyo
Access : Shibuya Station
Here, we do not sink our feet in the sand but in hot water. Several foot baths ( ashi-yu )   are available to customers while they sip their drink. It is the ideal place after having walked the streets of the capital. It will cost you 1,080 yen (8€30) for 45 minutes with an infusion and a small massage of 5 minutes.
Useful information :
Hours : 11 a.m. to 5 p.m.
Address : 4-5-2 Ueno, Taito, Tokyo
Access : Ueno Hirokoji, Ueno Okachimachi or Okachimachi stations
For the tired and the greedy: hammocks in which you can enjoy pancakes   deemed delicious.
Useful information :
Hours : 11:30 a.m. to 7 p.m. except Wednesday
Address : 5-9-9 Ueno, Taito, Tokyo
Access : JR Ueno Station
To read: Animal cafés
This café is easily spotted thanks to the tree that decorates its facade in the heart of the chic Hiroo district. You can climb into the small wooden hut next to the tree or go to the café/restaurant on the 2nd and 3rd floors after admiring the flowers and plants on sale on the floors below. This cafe became famous thanks to the Japanese TV series "Dear Sister".
Useful information :
Opening hours : 11 a.m. to 10 p.m. Monday to Saturday ; from 11 a.m. to 7 p.m. on Sunday.
Address : 5-15-11 Minami-Azabu, Minato, Tokyo
Access : Hiroo station (exit 1)
The "gal" (or " gyaru", from the English girl ), are these young girls who distinguished themselves in the 1990s by their hyper tanned skin, their outrageous makeup, their exuberant and colorful hair as well as their endless nails. . Here, the "gals" are less tanned and have less colored wigs but their nails have nothing to envy to their colleagues! To be able to sip a drink while admiring the "gals" and chatting with them, you have to pay 2,080 yen (16€) per hour (+10% after 10 p.m.) in addition to the price of drinks and snacks.
Useful information :
Opening hours : 8 p.m. (5 p.m. on weekends) to 5 a.m.
Address : 13-9, 7F, Udagawa, Shibuya, Tokyo
Access : Shibuya Station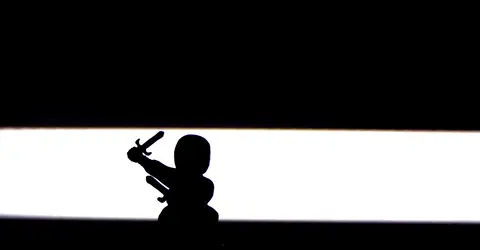 All the themes of the city