Eating Japanese crab
カニを食べましょう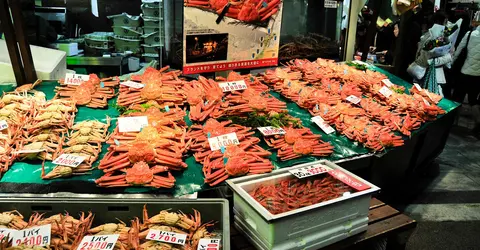 More than a crustacean... an institution
If you're in Japan during winter, you'll no doubt admire the snowy temples and enjoy the various festivals, but make time to try the local specialties! Crab is a staple in winter dishes. Discover the types of crab you can eat in Japan and how it's prepared and consumed.
Seafood is hugely popular throughout Japan, thanks to the many varieties of fish, seafood, and shellfish that the sea around the country has to offer. When winter comes, you can't miss crab, or kani in Japanese found in many dishes, a Japanese indulgence.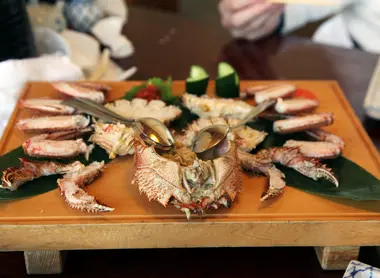 Crab varieties
Found in the Pacific Ocean and the Sea of ​​Japan, kegani is a relatively small crab compared to other species consumed in the archipelago, making its flesh more dense and tasty. It's more delicate to eat, but crab connoisseurs tend to prefer it over others. You can find it quite easily in Hokkaido, a must-visit area if you're going to Japan in winter. If you're visiting Sapporo for the Snow Festival, you can try it grilled at one of the many local food stalls.
To read: Specialties of Hokkaido
Also known as snow crab, zuwaigani is a tasty dish eaten especially in winter, but to prevent population decline it can only be harvested at this time of the year. It's found on the west coast of Japan, from northern Hokkaido to Tottori Prefecture. It's mainly the legs of this crab, long, fine and delicious, that have made it popular. The roe (egg) is also tasty with rice or sushi.
Its legs can grow more than a meter long, and it's the largest of the king crabs. It is also known as the Kamtchakta crab is mainly found in the Russian waters of the Kamchakta Peninsula. Thanks to its impressive size, a single crab of this species is enough for a complete meal but save some room for desserts!
See also: Four amazing Japanese sweets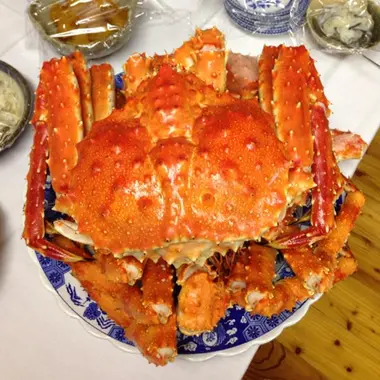 Hanasaki 花 咲 literally means "flower in bloom", describing the bright red color that the crab turns when it's boiled and its flavor is released. Hanasaki is also the name of a port in Hokkaido where the species is harvested. Although it looks a lot like the king crab, it's much smaller with a carapace of about 15 centimeters. Many enjoy it for its tender flesh and its delicious roe.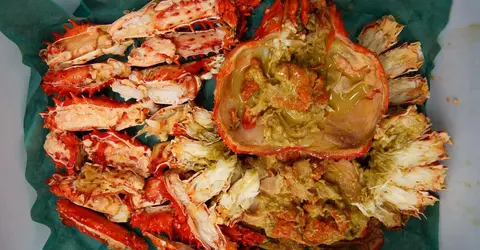 Crab dishes
You can try crab in all its forms in many traditional Japanese dishes. Boiled, fried, with rice, in soup, each part of this crustacean is consumed in a particular way.
Snow crab legs are excellent as fresh sashimi, accompanied by wasabi and soy sauce. Of course, there's crab sushi, the meat used raw or boiled in salt water. Offal and crab roe are also sometimes used in sushi. If you're of the belief that everything is better fried, then the crab is no exception. Try the crab tempura! Crab is most often served simply boiled or steamed, to showcase its natural flavor.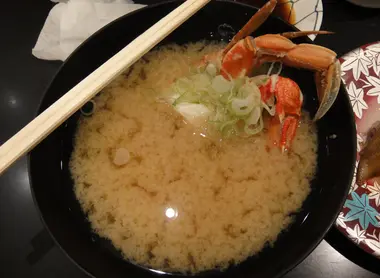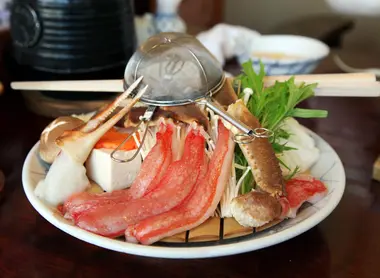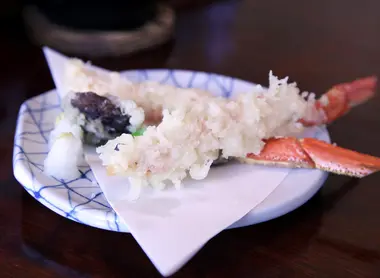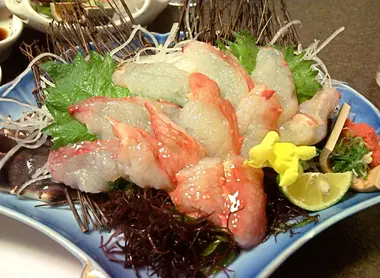 Shabu shabu is a traditional dish of winter. Add some crab to this Japanese hotpot to make it even more succulent. Crab miso soup will complement meals featuring seafood and fish better than any other soup. Kanimeshi, a word that combines the kanji for "crab" and "cooked rice", is an unmissable combo for crab fans. The rice is cooked with pieces of crab meat, then more crab is added over the rice mixture when serving. You can buy this meal prepared in bento at small supermarket neighborhoods, or from konbini.
Discover also: 5 konbini specialties to try
If you don't have the opportunity to visit the far north of Japan during your trip, there's a well-known chain of restaurants specializing in crab dishes, that you'll see throughout Japan. You will surely have noticed the giant mechanical crab if you've walked down Dotonbori street in Osaka. This is the famous storefront of Kani Doraku, where you can enjoy the best Hokkaido crab for around 7,000 yen ($61/54€) per person.
See also: Dotonbori, Osaka's nocturnal soul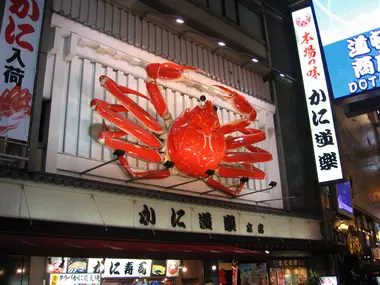 All the themes of the city