Hokokuji - The Bamboo Temple
報国寺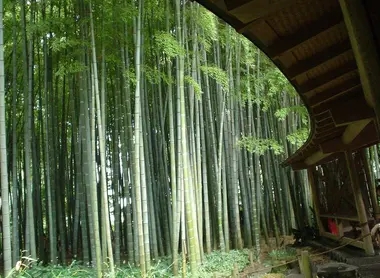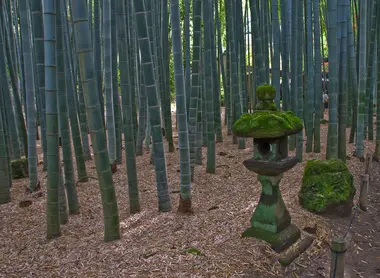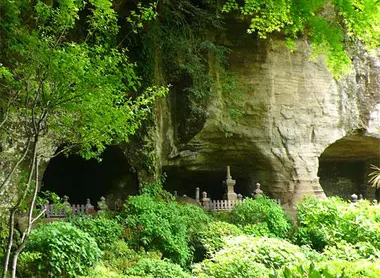 Zen in a Bamboo Forest
Also nicknamed Takedera (bamboo temple), Hokokuji is one of the many Zen temples of Kamakura. A temple rarely visited by foreign tourists, but rich in wonder.
Hokokuji temple possesses a glorious past. It is the temple of the Ashikaga family, before the they were in power and took the title of shogun. Here were buried the ancestors of the Shogun dynasty, in cliffside tombs and in small caves still visible today.
The Bamboo Forest
Today, however, the temple is best known for its bamboo forest. Dense and high, the forest offers an extremely favorable landscape for meditation. The floor is covered with moss and small Buddhist statues are scattered here and there. The density of bamboo sometimes gives the impression of being inside. The temple has a tea house open to the forest, allowing you to enjoy a bowl of matcha while admiring the scenery. An ideal location to rest and clear the mind during your visit.
Zen in the Heart of Kamakura
The temple has other notable details. This is one of the temples of Kamakura famous for its flowers: hydrangea, hortensias and jasmine will grow in great numbers, in contrast to the small dry Zen gardens.
The temple is located at the mouth of hiking path Gion Yama, along the main thoroughfare of Kamakura. It is easily reached by bus but also on foot, from the temple Tsurugaoka Hachiman-gu . Many small picturesque temples surround it. Visiting the bamboo temple is a real breath of fresh air and a beauty in a city itself very rich.
---
Address, timetable & access
All the themes of the city