Tarutama Onsen
垂玉温泉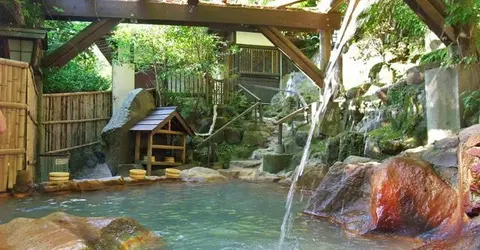 Source d'Aso
Southwest of Mount Aso, Yamaguchiya ryokan is home to the Tarutama hot spring. Famous for its views of Kinryu no taki waterfall, legend has it that the source was discovered there over 300 years ago by a local ascetic monk.
Both baths (indoor and outdoor) are wooden, in a facility that boasts a period charm. An authentic and peaceful thermal spring, like the other spa resorts of Minami Aso (Aso South), for example Tochinoki or Jigoku (which offers mud baths).
There are some images of Tarutama on the Onsen Meijin website.
---
Address, timetable & access
All the themes of the city