Magome
馬籠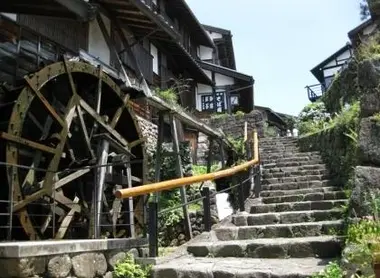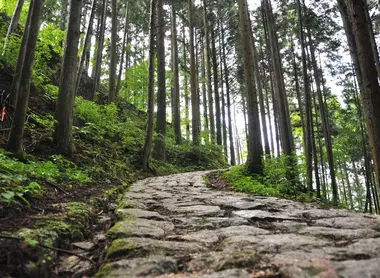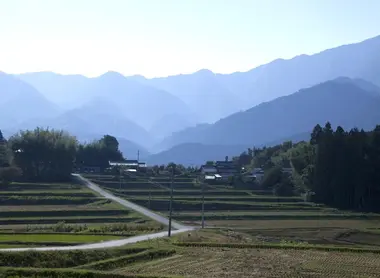 Cobblestones in the valley
In the far south of the Japanese Alps, Magome retains traces of its glorious past as a stage town, and offers a popular hike in the Kiso Valley.
The cobblestones that you walk on in the center of Magome have a history: in the Edo period (1600-1868), merchants and samurais trod them to reach Tokyo, which was the political capital, and Kyoto, which was home to the Imperial Palace. The town was an important stage (the 43rd of 69) on the Nakasendo Road (also known as the Kiso Nakasendo).
And while it's true that they are not period cobblestones, Magome has retained an undeniable charm. The two inns that previously welcomed travelers have now been converted into museums: the Waki Honjin Museum and the Honjin Toson Museum recount this glorious past and maintain the history of the Nakasendo. The latter is actually dedicated to Shimazaki Toson (1872-1943) - son of the patron, writer and local star - whose novels recount his childhood in the area.
8 km walk
Above all, it is the trails and footpaths of the Kiso Valley that make the charm of Magome. Close to the center, one of them plunges into the forest and leads to nearby Tsumago. Along this charming, 8 kilometer route, which is popular with walkers, you will see waterfalls, rustic temples, explanatory signs (in English) about the history of the region, and even what remains of an old customs control barrier of the great road.
Caution: the road can be quite steep and passes over the Magome Pass (800m), but thankfully it is downhill on the way to Tsumago. Allow about 3 hours at a reasonable pace, or take the bus that connects the two towns. The tourist office offers to transport luggage (March-November) in the meanwhile.
More details on the website of the Gifu Prefecture tourism office.
---
Address, timetable & access
All the themes of the city