Tsumago
妻籠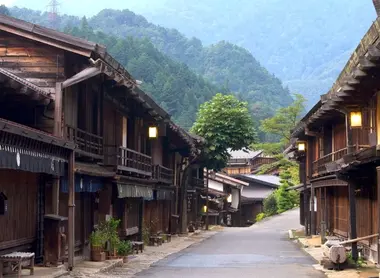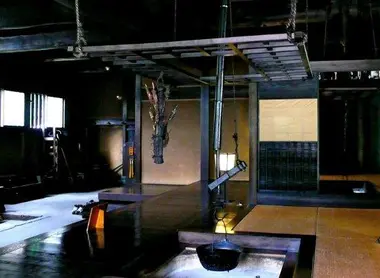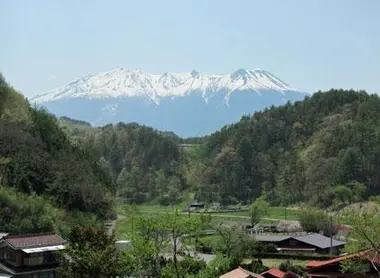 Old school
Here, time has stopped in the Edo era: Tsumago is one of the prettiest villages in which to sample the delights of the Japan of yesteryear, before taking a hike.
It was in 1950 that the inhabitants of Tsumago decided to take matters in hand and restore the historic buildings in this once busy village. Like its neighbor Magome, it was an important stop on the Nakasendo road during the Edo period, one of the five paths used by merchants and knights on the Tokyo-Kyoto route.
The results of the restoration are quite surprising when you visit Tsumago, the "time machine" effect works perfectly due to a blend of careful renovations and strict rules (such as cars not being allowed in the main street, and invisible electric cables because they are buried underground).
Places to stay
Frequently having to travel between Kyoto (the imperial city) and Tokyo (the economic and political capital), the great lords or daimyo would sometimes stop in Tsumago, where we can now visit the inn that once welcomed them (Tsumago-honjin, in the middle of the main street, rebuilt in 1960).
Facing it, another institution - Waki-honjin, a period building - was once used by them, too. Today it is an interesting history museum, which tells of the heyday of the Nakasendo road and the beauty of the Kiso Valley.
Hiking in the valley
The Kiso valley, which stretches over 70 km between Nagoya and Narai, borders the southern Japanese Alps and enjoys an excellent reputation among walkers. The classic hiking route (taking around 3 hours) follows the old Nakasendo Road between Tsumago and Magome.
But you can also choose to spend several days in the area, on foot between Nakatsugawa and Nagiso or exploring further north in the Alpine reliefs, towards the Karaki and Kiso Mountains, Lake Ontake, and the town of Narai, another well-known nearby village. 
---
Address, timetable & access
All the themes of the city