Korakuen Garden
後楽園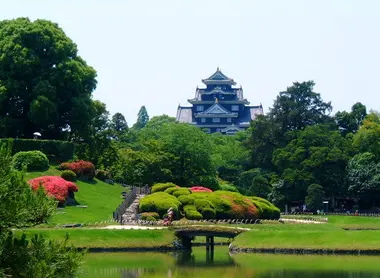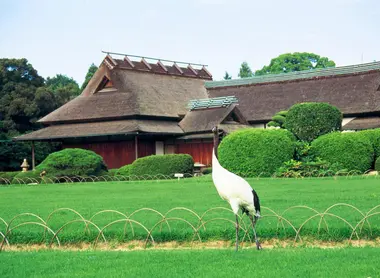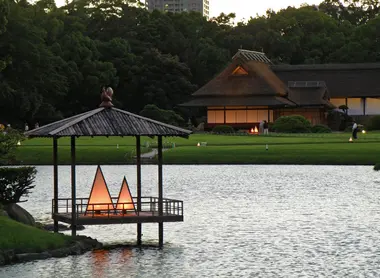 Open Space
When it comes to Japan's most beautiful gardens, Korakuen Garden is regarded as one of the best, along with Kenrokuen in Kanazawa and Kairakuen in Mito!
Korakuen garden's fame dates back many centuries: since the Edo period Korakuen has been celebrated throughout Japan for its beauty, long before it opened to the public in 1884. Today it is its authenticity and traditional aspect that attracts visitors.
Ikeda Tsunamasa ordered Nagatada Tsuda to construct Korakuen in 1687 to entertain his guests and friends. Since its creation in 1700, the garden was greatly enjoyed by the entourage of the daimyo who particularly liked the location of the garden: built on a sandbar in the Asahi River, with great views of Okayama Castle. At that time the garden was only accessible by boat from the shore, which added to its charm.
Although it was partially damaged by a flood in 1934 and in 1945 when the city was bombed, it remains very close to its original appearance. Careful restorations have been carried out using numerous drawings and engravings made ​​at the time of its creation in the seventeenth century.
Over hill and dale
Korakuen is chisan kaiyu style, that is to say, it is organized into multiple scenes. Hills, lawns, ponds, waterfall, bridges, tea and rice fields are linked together harmoniously, especially when the garden becomes colourful during the hanami or momijigari seasons.
The layout of Korakuen is quite special: it is very open and unobstructed. One can have a complete view of the garden from several places. Yet it is not very large (only 13 hectares whereas Ritsurin garden in Takamatsu for example is 75 hectares). The garden still has no less than six shrines, three pavilions and a Noh theater stage. It takes at least two hours to explore every corner.
The garden also hosts a large number of colorful koi carp and Japanese cranes.
---
Address, timetable & access
All the themes of the city