Uno Port
宇野港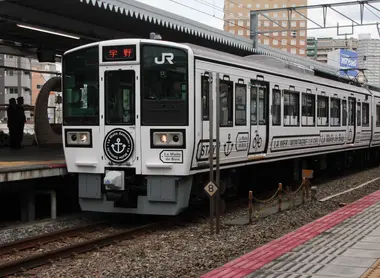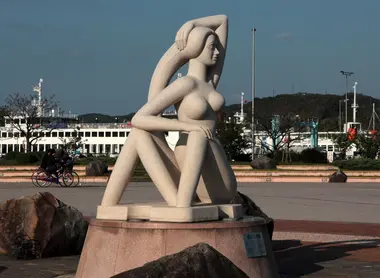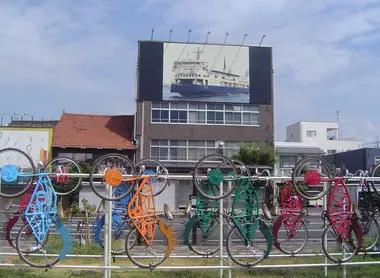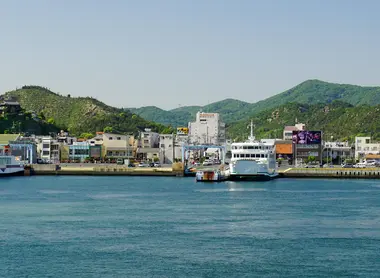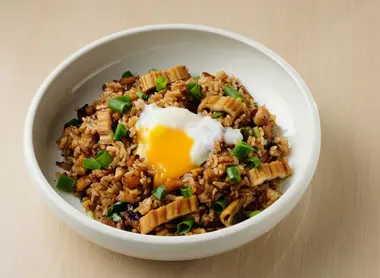 Vous avez dit Uno ?
Pour relier les îles artistiques de Naoshima et ses soeurs, le port d'Uno est la première étape. Vous y serez immédiatement plongé dans le bain de l'art. Ici aussi la Triennale du Setouchi a changé beaucoup de choses.
From a port of links...
The port of Uno is located in Tamano, Okayama prefecture, with the Setouchi Islands as the only horizon in this beautiful bay. Opened in 1909, it was in 1910 with the arrival of the Uno line from the city of Okayama that it started getting busy. For decades this port was the link between the islands of Honshu and Shikoku, bustling with activity between freight trains and container ferries. But after the construction of the Great Seto Bridge (1988), activity sharply fell.
Today, people come to Uno to take ferries that offer connections to the city of Takamatsu or the islands of Shodoshima and Naoshima, in about 20 minutes.
...to a port of art
The Setouchi Triennale has brought a lot of visitors to Uno since the decline of its commercial port, as today it's mainly artistic tourism that brings business.
In the harbor there are now works of art, such as marine animal sculptures, that welcome you on your arrival, created by the artist Shirai Miho in 2013.
There is also a huge fish, called Chinu - the black sea bream of Uno, composed entirely of waste washed up by the waves and picked up in the area in 2010 by the artist collective Yodogawa Technique.
Atsushi Ozawa is an artist who works with iron, and his work "Memory of ship's hull" is on display, an anchor of the Japanese Imperial Navy (1872-1947) reconstituted by recovering abandoned materials in Tamano. In 2016, he recovered all the abandoned bicycles in Tamano he could find, then heated, hammered, and welded the metal to create new bicycles. These unique bicycles can now be rented by tourists to explore the town.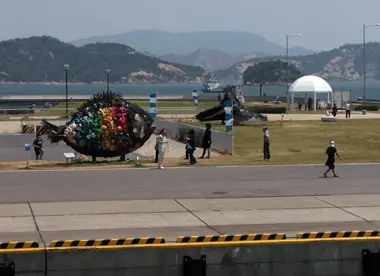 In black and white
Speaking of the train, welcome to JR Uno station, creatively painted in black and white since 2016 by the Italian artist Esther Stocker, like four other stations along the Uno-minato line.
A special train, "La malle de bois" (meaning "wooden traveling trunk" in French), the name perfectly in harmony with its design, is running every Saturday from the city of Okayama, until September 28, 2019 (It departs Okayama at 10:11, and reaches Uno at 11:10). The interior is made of beautiful wood, with comfortable seats, and there are art books available for passengers to browse during the journey.
Two more works of art are planned for 2019, which you can have the surprise of discovering if you visit! We also know that there will be an artistic performance in the street by Setagayasilk on May 26th.
And of course when traveling, you should never forget to taste the local specialties of the region, and in Uno it's a dish called Tamano Ontama meshi, rice with conger eel accompanied by a soft-boiled egg, to get you in the artistic mood.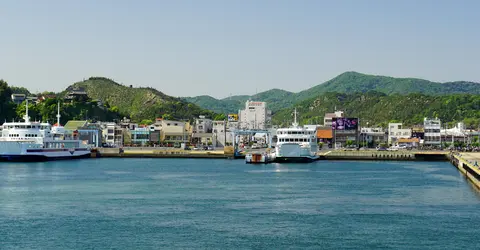 Learn more about the Setouchi region:
All the themes of the city