Koishikawa Kōrakuen Garden
小石川後楽園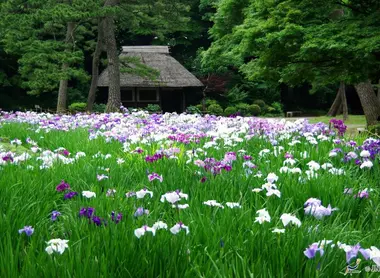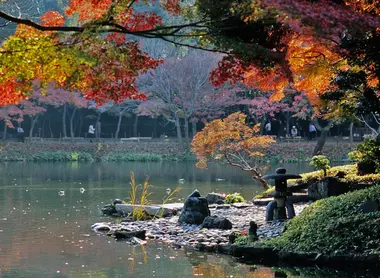 A stroll in the heart of Zen
In the district of Bunkyo, the Koishikawa Kōrakuen Garden is viewed as one of the most beautiful gardens in Tokyo and is the oldest as well. The flowering of the prunus, then the cherry trees, and then the wisteria, all sesasons delights walkers.
From cherry trees to maple trees, symbiosis occurs between the ponds, groves and plantations, crossing the seasons. Although today the area is only seven hectares, due to the waves of urbanization in Tokyo, the garden nonetheless remains one of the most beautiful green spaces in the capital. It bears the titles of "site of scenic beauty" and "remarkable historic site", designated by the national law concerning the protection of natural assets. It also has the attribute of being a Koraku-ên "place of rejoicing," chosen by Mitsukuni Mito (1628-1701), one of the creators of the site. Aided by a Chinese refugee from the Ming Dynasty, he made the garden a wonderful contrast between Chinese and Japanese traditions.
Miniature replicas make the setting even more harmonious. See in particular the Onsensui, the central lake that represents Lake Biwa, and the Tsutenkyo, a replica of a bridge over a gorge near Kyoto.
Interested in the gardens? Do not hesitate to book our activity dedicated to the historic garden of Tokyo.
All the themes of the city