Ohara Museum
大原美術館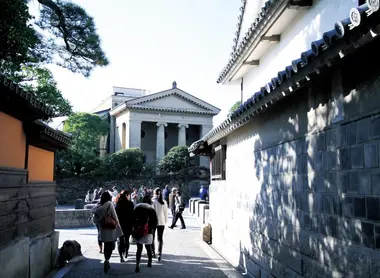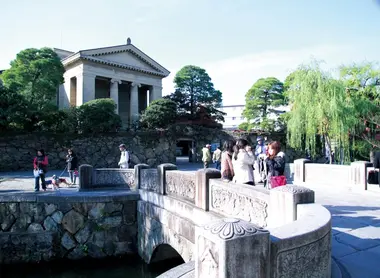 Amis de l'art
Rodin, Corot, Picasso, Gauguin … et bien d'autres peuplent les murs de ce musée inspiré du Parthénon.
It is the oldest European art museum in Japan, but above all a tribute from Ohara Magosaburo, a rich entrepreneur of Kurashiki, to his friend Kojima Torajiro, a Japanese painter with Western influences, whose talent had enthralled the industrialist.
At the beginning of the 20th century, the two friends started a collection of Western works, thanks to Kojima's keen artistic eye and extensive travels in Europe, and funded by his rich comrade, over the years they eventually amassed a large collection. At the death of Kojima, Ohara decides to gather all of the pieces in a museum, a powerful testimony of friendship to his departed friend, and a declaration of love to Western painters.
A gift of water lilies
Open since 1930 in the Bikan Historical District, the museum houses collections in three buildings (the annexes date from the post-war period):
The Main Gallery: sculptures (Rodin, Maillol) and western paintings (Matisse, Picasso...). It's also here that you can see real water lilies, sent directly from France from Monet's water garden in Giverny, as a present for the 70th anniversary of the museum (another painting of the Water Lilies is exhibited in Japan at the Chichu Museum in Naoshima )
The Annex: modern and contemporary Japanese paintings (20th-21st centuries)
The Asian Gallery: eight rooms including Buddhist antiquities, Neolithic pieces, ceramics, and Japanese terracotta.
---
Address, timetable & access