Naha Traditional Arts and Crafts Center
那覇市伝統工芸館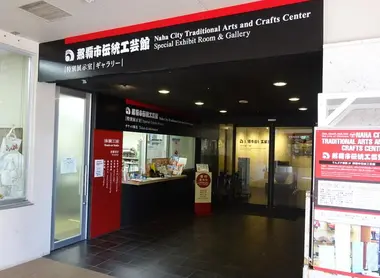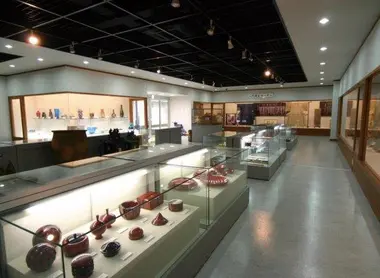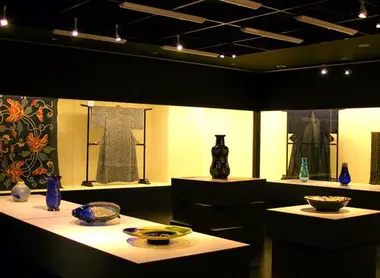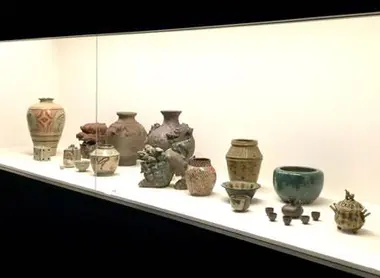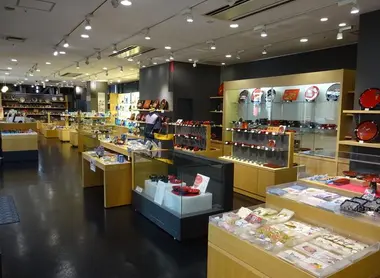 Discovering the arts of Okinawa
In Naha, the main city of Okinawa, the Arts and Crafts Center offers visitors the opportunity to discover traditional works and a culture!
The center allows you to discover unique pieces in its museum, acquire works of craftsmanship, and finally, try your hand at making pottery, glass, or fabrics.
Showrooms
Okinawa has always been at the meeting of cultures, constituting a real melting pot mixing Japanese influences, of course, but also Chinese, Korean, Southeast Asian, and Indian. The exhibition halls of the center present, in the heart of a beautiful scenography, different pieces representative of Okinawan culture, some dating back several centuries.
The exhibition begins in the period of the Kingdom of Ryukyu (from the 14th to the 19th century), and you will be able to admire in particular in the windows the Tsuboya pottery, whose name comes from the district where this type of ceramic was born. It is characterized by bright colors and is very characteristic of Okinawa. You will also see Shisa sculptures that represent house guardian animals.
To go further: Okinawa crafts
Fabrics and clothing, including yukatas, are also on display, illustrating the technique of Bingata dyeing, which consists of painting fabrics using stencils, invented in the 15th century. Also on display are beautiful kimonos made using the Shuri-ori technique, woven from silk, cotton, or banana fibers. They were intended for the aristocracy of Okinawa. Lacquer pieces and Ryukyu glass objects created by the Japanese after the Second World War from salvage are also presented. This thick glass with colored bubbles, often blue, has become typical of Okinawa.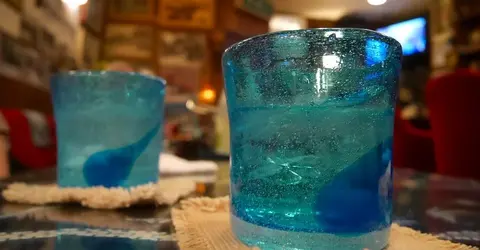 Finally, you can admire works by "Living National Treasures." This term refers to artists who have reached a high level of technicality and are considered curators of important intangible cultural assets. These people are thus custodians of ancestral know-how. On-site videos present the step-by-step manufacture of the different parts.
To discover: The Okinawa Prefectural Museum
Thematic workshops
In addition to discovering the museum and the typical works of Okinawa craftsmanship, it is possible to participate in a workshop called "workshop" at the Naha Arts and Crafts Center. You have to remember to book the day before at the latest to be sure of having places.
The center thus offers a wide variety of workshops, where you will be accompanied and supported by a professional. You can even watch some artists give demonstrations, especially for glass. Of course, you can keep this unique souvenir and take your creation home once made.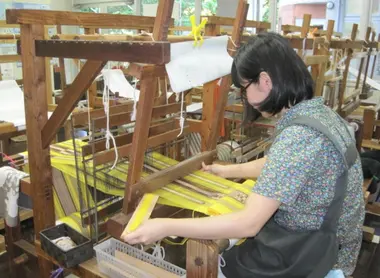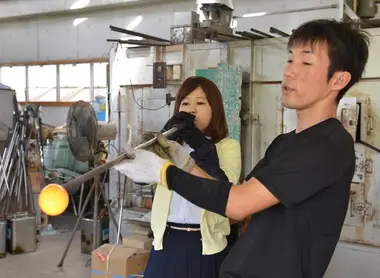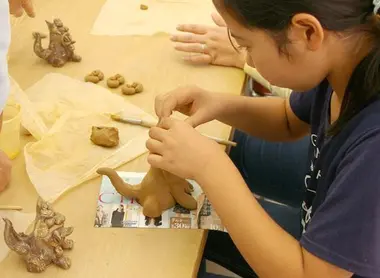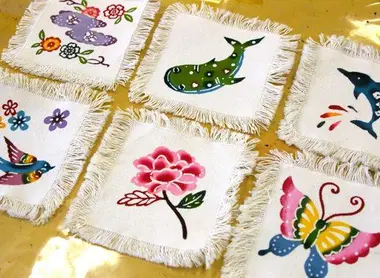 Among the workshops offered, you will have the choice between weaving, glass blowing (Ryukyu glass style), fabric painting (bingata), pottery (tsuboyaki), or even lacquer painting. Some activities such as pottery or painting are particularly suitable for children. Little tip: to be able to leave with your creation under your arm the same day, we advise you to choose the painting on fabric, weaving, or lacquer workshops.
The price of the workshops ranges between approximately 1,500 and 3,500 yen. To consult the different activities offered, the prices for each, and the book, go to this page.
Finally, to conclude your visit, you can take a trip to the shop in the center, which notably offers unique pieces made by Living National Treasures.
---
Address, timetable & access
Address

Phone

(+81) 098-868-7866

Timetable

5 min walk from Makishi Station of the Okinawa Monorail.

Price

Adult: 310 yen ($2.50/2€) Child: 100 to 200 yen depending on age.

Access

Every day from 9 am to 6 pm.
All the themes of the city