Sights in southern Okinawa
沖縄本島南部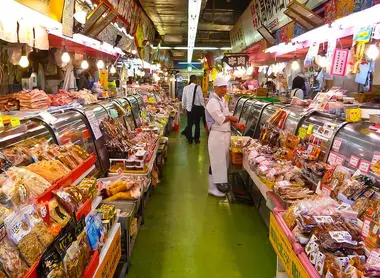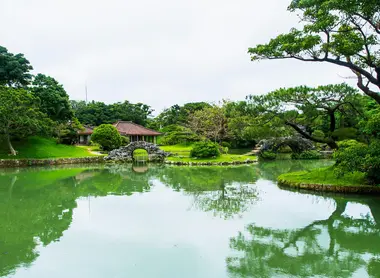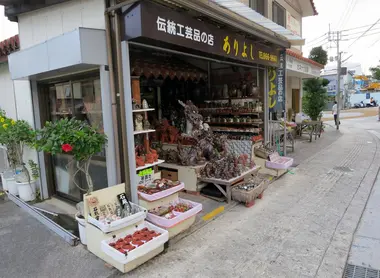 Cultural and Culinary Wonders in Southern Okinawa
Discover the sights of the capital, Naha, as well as good places to enjoy the cuisine and crafts in the south of the region.
Cultural Heritage in the Capital
Explore four of Okinawa's nine UNESCO World Heritage Sites in Naha City alone! They are part of the remains of the kingdom of Ryukyu who ruled the XIVth to XVIIIth century on the Okinawa archipelago. Discover its history by visiting the gardens and monuments of the capital.
Admire the mix of Japanese and Chinese cultures at the magical Royal Garden of Shikinaen, which allows you to appreciate the true charm of Okinawa's architecture. The second home of the royal family, it served mainly to amuse Chinese emissaries visiting Okinawa at the time of Ryukyu kingdom.
The main attraction of the island, you cannot miss Shuri Castle. Not far from the garden of Shikinaen, it was the main residence of the royal family and dominates the city at 120 meters above sea level.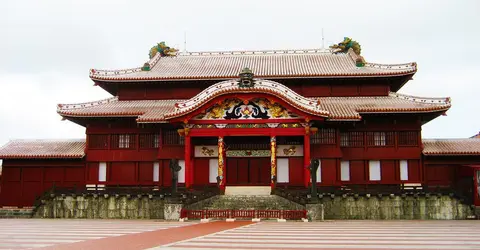 In Shuri Castle Park you'll find the Sonohyan-utaki stone gateway, built in 1519. It served as a place of prayer for the royal family and today tourists and locals regularly come to visit.
To follow in the footsteps of the kingdom, you can also visit the Tamaudun Mausoleum, where 18 kings were buried along with their wives and children. The architecture is inspired by Shuri Castle, near which it was erected in 1501.
See also: Shuri Castle Festival
Addresses for foodies
Stay in Naha for shopping at Makishi Market, a must-visit for Okinawa cuisine. You will find all the ingredients the locals use every day to prepare their meals. Fruits, unusual local vegetables, meat and fresh fish, sellers will surely encourage you to sample their best products. And don't hesitate to request that your purchases are made by a restaurant owner nearby if you don't know how to cook Okinawan recipes!
See also: Makishi Market
Want to put your feet under the table and make you serve local specialties ? See you at Kokusai Dori Yatai-mura ! Twenty small restaurants stuck to each other offer varied menus and prepared with products from the region. In the same street, you can also find unusual objects in one of the many souvenir shops .
To read: The culinary specialties of Okinawa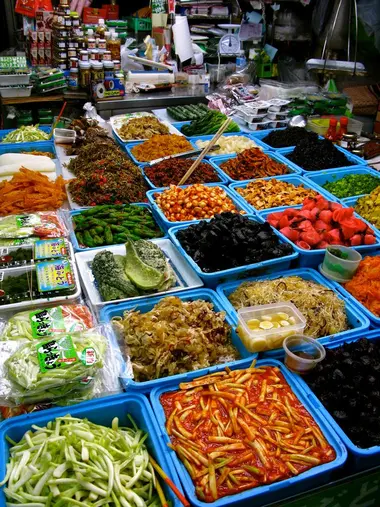 Okinawan handicrafts
With a history that has lasted more than 300 years, Okinawan pottery, known as yachimun, is very famous. There is even a street where all the most famous pottery shops are found: Tsuboya Yachimun Dori. You can also take an introductory pottery class and create an original gift for your friends or family.
Related: Choosing and buying ceramics in Japan
The most popular omiyage from Okinawa, don't miss out on Ryukyu glassware. The talent with which the glasses are made, and the beautiful colors used will astound you. Interestingly, Ryukyu glassware was originally created from the glass bottles that the American forces stationed in Okinawa threw out after the war.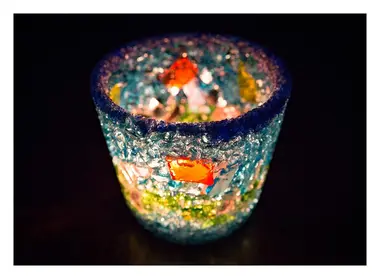 All the themes of the city