Minami Temma Park
南天満公園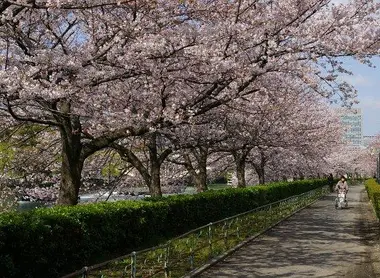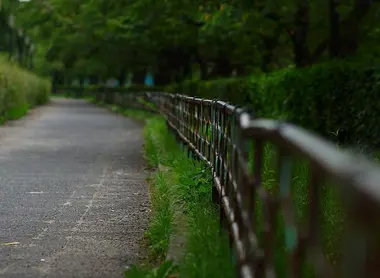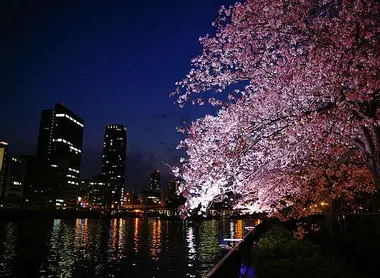 A short break
In the hectic Osaka, visits can be sometimes very exhausting. The sprawling metropolis offers relatively few green spaces. The Minami Temma park is therefore an oasis in this jungle of buildings.
Minami Temma public park built on the site of the former wholesale market of vegetables, Temma-Aomono-Ichiba, is located in the northern part of Osaka, along the Kyū-Yodo River (also called Ogawa) between the bridges of Temma-bashi and Tenjin-bashi.
A bike path runs through the full length and extends to the north of Osaka. Going up the park along the river, you can reach the Osaka Mint Museum.
It is one of the few green spaces in Osaka with, for example, the Tennoji Park or Keitakuen Garden.
Cruising on the river
As usual in Japan, the park is popular for cherry blossom season, or hanami, when the banks of the river, lined with cherry trees, sparkle with pink.
This is the time of year when sakura, barbecues (the park includes barbecue areas) and inebriated Japanese make for a unique experience.
But the Minami Temma park was designed to flourish in all seasons, so we can admire trees and flowers throughout the year. Moreover, in summer, being near the river offers a bit of freshness.
If you still have some energy after a day of sightseeing, we recommend going at nightfall as the lights are beautiful.
From the park you can take a riverboat (Connecting Vessel) for a mini cruise on the river.
All the themes of the city