Hozuki Market
ほおずき市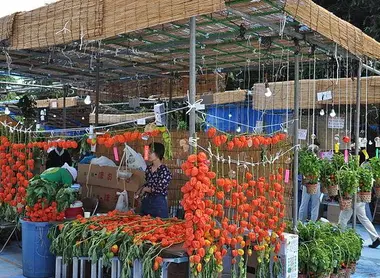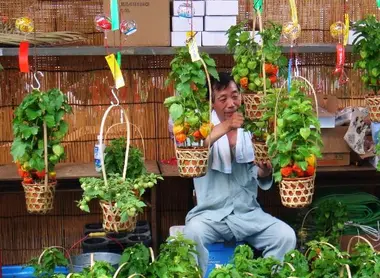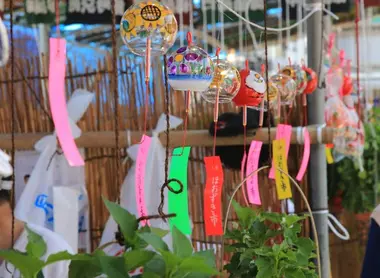 46,000 prayers in one day
Pragmatism and religion, two things that the Japanese blend with delight. Hozuki market is one such example. It takes place every year on July 9th and 10th at Senso-ji temple in Tokyo, and is linked to the Buddhist festival of Shimanrokusen-nichi.
A legend surrounds Hozuki market. The story, first heard in the Edo era (1603-1868), goes that if a follower prays to the Bodhisattva Kannon (Goddess of Mercy) on July 10, this equates to sending him 46,000 prayers, that is to say, more than a lifetimes supply! The day is named shimanrokusennichi (四万六千日) which simply means 46,000 days. This also means that if you make a wish that day, it is multiplied by 46,000.
Naturally, the temples dedicated to Kannon attract thousands of visitors each year on this particular day.
In Tokyo, at the famous Senso-ji temple in Asakusa (built in 628 to house a statue of the goddess Kannon is the oldest temple in the capital), this Buddhist festival combines with a lively and colorful market: Hozuki Market. In the Edo period, hozuki (physalis, or Cape gooseberry), somewhat strange-looking plants, were used for medicinal purposes. The faithful were certain that their curative power was multiplied on this auspicious day.
Since then, for these two days in July more than a hundred stalls sell cape gooseberries, pretty lantern-shaped, red-orange plants. You can buy them in pots, on the branch, or beautifully arranged in little wicker baskets. They also sell furin, a kind of glass wind chime the Japanese hang under the eaves of their home, and whose tinkling provides an impression of freshness in the humid summer weather.
Tradition
And like most Japanese matsuri, traditional festivals, food stalls, and a children's playground invite you in. It is an opportunity to taste okomiyaki, takoyaki or other typical festival dishes. To further celebrate this summer event, many visitors stroll through the stalls wearing a yukata. Summer is here!
---
Address, timetable & access
All the themes of the city