MOT - Contemporary Art Museum
東京都現代美術館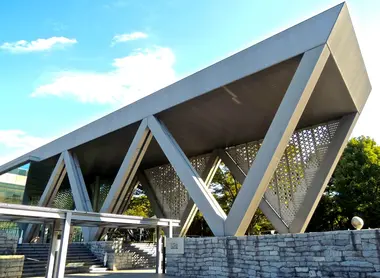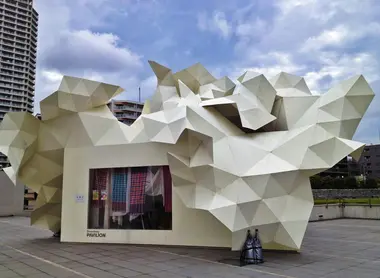 Art passes its MOT
A problem of distance. If contemporary art suffers from a reputation of being difficult to access, the museum dedicated to it in the Japanese capital suffers from the same illness. Its distance from the center of Tokyo makes this place underrated.
The building with remarkable volumes (24 000 m2) was designed by architect Takahiko Yanagisawa. Inaugurated in 1995, it offers visitors more than three thousand eight hundred works by artists such as Andy Warhol, Roy Lichtenstein, Jiro Yoshihara, David Hockney, Yayoi Kusama, Katsura Kunakoshi and Frank Stella.
Its majestic entrance made of glass and steel leads to two rooms. Temporary exhibits covering topics as diverse as South Asian art or work by Hayao Miyazaki. The permanent collection retraces decade by decade the last fifty years of the twentieth century. Remarkably thought out, it allows the visitor to appreciate the evolution of styles and themes. One hundred and fifty works are exhibited in rotation, but connoisseurs can see the entire collection on interactive screen in the museum's excellent library.
The museum also has a very nice gift shop and two coffee shops with ethereal atmospheres, perfect extensions of its peaceful power.
---
Address, timetable & access
All the themes of the city