Shimokitazawa Live Performance Spots
Shimokitazawa is a hip youth district in western Tokyo with dozens of "live houses": underground performance venues for rock, pop, DJs, and other music genres.
Shimokitazawa Live Performance Spots
Shimokitazawa is a small area of vintage hip in western Tokyo, with solid street cred in its clothing (mainly second-hand), cafe culture (mod and trad-style), alternative theaters, and live music clubs, or, to use the Japanese-English term: "live houses."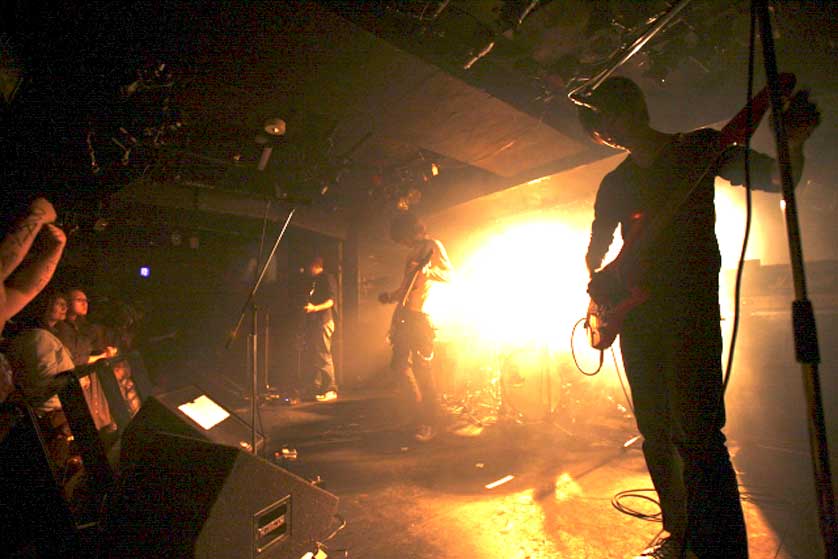 Live house in Shimokitazawa
Shimokitazawa's vibrant underground club scene has launched several big names in Japanese rock. And, music being the universal language, even non-Japanese speakers can enjoy the many performances of various kinds of rock'n'roll that Shimokitazawa offers in its dozens of mainly small clubs.
Shimokitazawa live houses are truly underground affairs, with much of the dark, sweaty, frenetic, stage-diving energy from the days when punk ruled, but with plenty of exceptions that cater to more laid-back tastes.
The following is a selection from among the 20 to 30 live houses in Shimokitazawa,
Shimokitazawa Live House Map
See a map with a selection of Shimokitazawa live houses.
Shelter
Shelter is one of Shimokitazawa's best-known music clubs, and had its 25th anniversary in October 2016. Shelter's defining night was back in the early 90s when Denki Groove performed stark naked to an all-male audience. Shelter has at least one performance a day, usually a hard rock act, and is open most days. Shelter is part of the Loft family of performance venues in Tokyo. Audience capacity of about 250. Doors close about 5am. On-the-day tickets are around the 3,000 yen mark. Drinks start at 500 yen.
B1, Senda Building, 2-6-10 Kitazawa, Setagaya-ku, Tokyo
Tel. 03 3466 7430
Garage
Shimokitazawa Garage is a prominent live house north of the station that has been on the music scene here since 1994. Show your (non-Japanese) passport, and get a 50% discount on entry! Something happens there most nights of the week. Audience capacity of about 200. Garage has its own store on the second floor selling CDs of bands that perform there.
B1, 3-31-15 Kitazawa, Setagaya-ku, Tokyo
Tel. 03 3466 7430
Live house in Shimokitazawa
440 (four forty)
440 is a live house that hosts acoustic pop and folksy acts more than loud rock bands. This small space, accommodating about 80 people, doubles up as a cafe during the day, making use of its outdoor balcony.
SY Building, 5-29-15 Daizawa, Setagaya-ku, Tokyo
Tel. 03 3422 9440
Drum Song
Drum Song is a reggae and ska bar in Shimokitazawa, specializing in chilled, doobie-down sounds by local acts, including DJs. Operates more as a bar Tuesday to Friday, with most live performances happening on weekends. Open until around 5am. Closed Mondays, but open if Monday falls on a public holiday. 1,000 yen for the first drink, 500 yen thereafter. Guests are free to come and go.
3F, Daiichi Shuwa Building, 2-19-13 Kitazawa, Setagaya-ku, Tokyo
Tel. 03 3487 0716
Liveholic
Liveholic is a relative newcomer, having opened in 2015, and is dedicated to loud rock. Liveholic is on the 5th floor, and downstairs on the 4th floor is Music Bar Rockholic Shimokitazawa. Patrons can freely move between the two venues throughout the evening. Has a capacity of about 180 people.
5F, Rui Building, 2-6-5 Kitazawa, Setagaya-ku, Tokyo
Tel. 03 5738 7169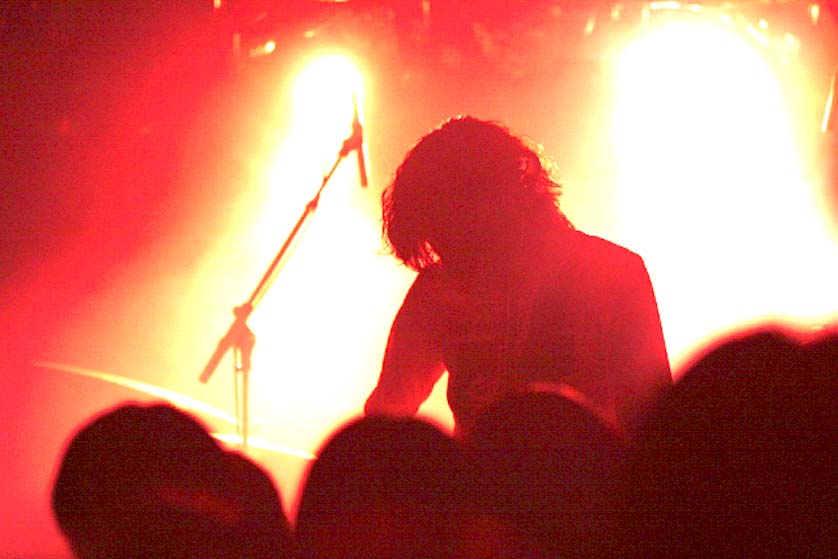 Live house in Shimokitazawa
Club Que
Club Que is a long-standing, professionally run music presence in Shimokitazawa that caters to a wide range of current musical tastes with a comprehensive line-up of performance acts. There are several regular events that take place here, mostly DJ parties. ID (passport for foreign guests) required on entry.
B2F, Big Ben Building, 2-5-2 Kitazawa, Setagaya-ku, Tokyo 155-0031
Tel. 03 3412 9979
Mosaic
Mosaic presents the softer side of Shimokitazawa music, with a line-up that is typically pop acts, either solo or groups, and acoustic more than electric. Events often appeal outright to lovers of things kawaii. This two-floor establishment comprises an upstairs bar/cafe and a downstairs performance space holding about 200 people.
1F&B1F, Moai Chazawa Building, 2-2-14 Kitazawa, Setagaya-ku, Tokyo 155-0031
Tel. 03 5787 4559
Shimokitazawa Video Guide
Go with David of JapanVisitor through the streets of Shimokitazawa, seeing the sights and hearing the sounds in the YouTube video guide below.
Access to Shimokitazawa
Shimokitazawa is most easily accessed from Shibuya Station by way of the Keio Inokashira Line, or Shinjuku Station by way of the Odakyu Odawara Line.
All the themes of the city