Tokyo's organic wine bars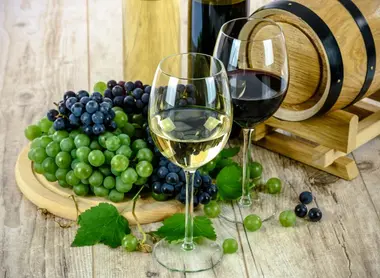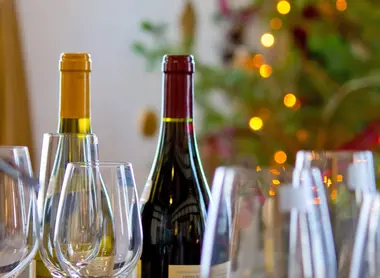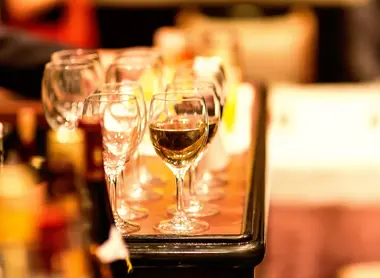 Made with organic grapes
Organic wine has been quite popular in Japan and appreciated for a long time. Here's a list of bars serving organic wine from nature's best grapes!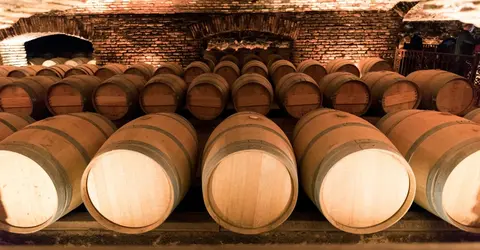 Acclaimed from the start of the 20th century by sure French winegrowers, it was not until the beginning of the following century that natural wine took off in France. Japan immediately adopted this organic wine made with traditional methods and was the leading consumer in the early 2000s. Many small French wineries owe their survival to him.
Read: Kôshû, Japanese wine.
The natural wine comes from spontaneous fermentation of only organic grapes, picked by hand and guaranteed without additives, except, if necessary, of sulfites in tiny quantities. Result: its flavor is closer to the taste of the grapes used, and you rarely have a "hangover" ( futsukayoi 二日酔い in Japanese).
So, if you want to taste natural wines during your stay in the land of sake, here are some addresses in Tokyo, all as attractive as they are tiny:
In the Shibuya district:
Ahiru store is one of the most famous wine bars in the capital. The other side of the coin is that it is tough to find a place there, and customers queue before opening. They also serve bread and cold cuts.
Address: 1 -19-4 Tomigaya, Shibuya-ku
Opening hours: open Monday to Friday from 6 pm to midnight and Saturday (closed the 1st Saturday of the month) from 3 pm to 9 pm.
Price: from 900 yen a glass ($7.75/7.25€)
Located in the aptly named Nonbei Yokocho (the "drunkards alley"), a small alley lined with bars and small eateries, this tiny wine bar stands out for its relaxing atmosphere and the quality of the wines on offer. You can taste natural wines from all over the world carefully chosen by the owner, particularly wines from Georgia, a country known for its traditional winemaking methods. Be careful, here too. It is difficult to find a place (standing) at the small counter that can accommodate half a dozen people.
Address: 1-25-6 Shibuya, Shibuya-ku
Opening hours: open every day from 6 pm to midnight
Price: from 1,100 yen a glass ($9/8€)
Fifty-Five House Wine Bar
Another cramped but friendly place. Located on the ground floor of a restaurant in the residential district of Yoyogi Uehara, the Bar à Vin Maison Cinquante Cinq offers a fine selection of natural wines.
Address: 3-5-1 Nishihara, Shibuya-ku.
Opening hours: open every day from 5 pm to 1 am.
Price: from 1,200 yen a glass ($10/9.50€)
Discover: The Shibuya district
In chic neighborhoods
Escape the crowds and recharge your batteries in Nakameguro, a peaceful residential area where it is good to discover trendy restaurants and bars, such as The Wine Store. As soon as you enter, you are greeted by shelves covered with bottles of wine of all origins that you can taste a little further on standing in front of a counter, not in zinc but concrete. Every day, the owner chooses and serves a selection of around five different wines: white, red, and even sparkling wine.
Address: 3-5-2 Nakameguro, Meguro-ku
Irregular opening hours
Price: from 800 yen a glass ($6.75/6.25€)
Shimokitazawa is a young and trendy neighborhood known for vintage shops, restaurants, and cafes. No wonder Shimokita Komorebi took up residence there. You have to go down a few steps before finding yourself here again in a confined but friendly space. In addition to a large selection of wines, they serve a variety of tapas.
Address: 2-10-8 Shimokitazawa, Setagaya-ku
Opening hours: open every day from 6 pm to midnight
Price: from 600 yen a glass ($5.25/4.75€)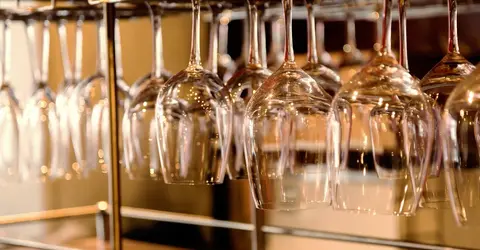 All the themes of the city