Komparu-yu Onsen
金春湯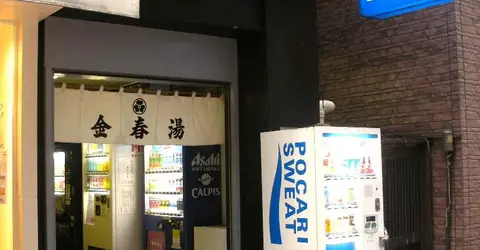 Relaxation in Ginza
A small bathhouse in the Ginza district, Komparu-yu offers an honest, relaxing experience.
Wedged between a kimono store and a drinks machine, Komparu-yu (1863) does not look like much, yet it relaxing hot baths are quite correct. Look for the blue sign with yellow steam, in this small street parallel to the Chuo-dori. The obvious poor taste takes nothing away from the soothing water.
Whether you choose the hot bath (atatakai) or the warm bath (nurui), you will be able to relax. Do not be offended by the surveillance by the the matron who oversees both pools from her wooden counter, sheltered by a bay window. Lockers are available and toiletries (paid) upon request.
---
Address, timetable & access
All the themes of the city