Aoyama Flower Market Tea House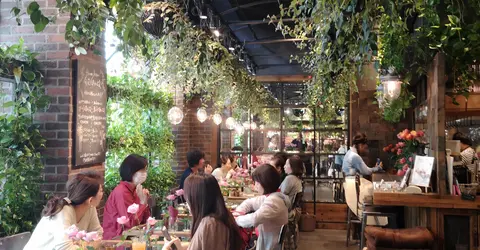 When a love of flowers meets tea
You may know Aoyama Flower Market for its exceptional bouquets, but this chain of Japanese florists also has another string to its bow: owner of tea rooms! Tokyo residents will know this well, since the famous shop opened three cafes in the heart of the capital a few years ago.
A florist converted into a cafe
With branches in Omotesando , Kichijoji and Akasaka, the Aoyama Flower Market Tea House cafes are a breath of fresh air in the Japanese capital.
And they certainly don't hide their affiliation with the famous florist: ivy running along the walls, plants from floor to ceiling, and flowers decorating the tables, these small tea rooms are havens of green branches and pink petals.
And flowers are a passion that knows no bounds here, as the Tea Houses get new flowers delivered every week!
The weekly arrival marks the start of a new era, that of the ''flower of the week'', where the decoration changes accordingly... just like the menu.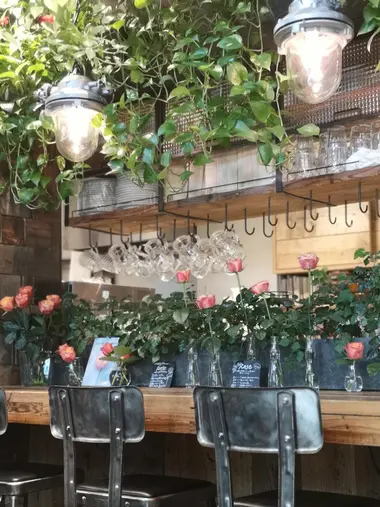 An ever-changing menu
Like the decor, the menu of Aoyama Flower Market Tea House regularly gets a new look.
Pumpkin and spice curry in winter, sakura pancakes in spring, and peach French toast in summer, the dishes here change to reflect the seasons, and use seasonal products. An excellent way for regulars not to get bored, especially as each cafe offers its own particular specialties.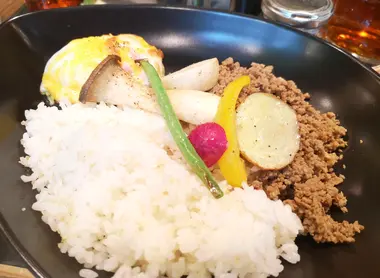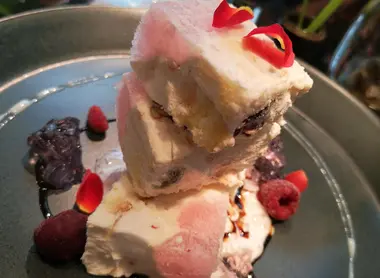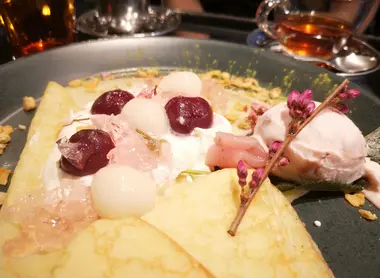 A famous tea room
While the sweets on the menu are tempting enough to whet any appetite, it's the teas of this famous florist in particular that attract the crowds every afternoon.
Indeed, Aoyama Flower Market Tea House offers a range of teas with very original flavors.
They are infused with unique blends of herbs and flowers and can be enjoyed in the beautiful surroundings of the cafe, or tea lovers can take some home, as the cafes are now selling some of their best flavors, including black, rose, jasmine and violet teas and the blue Earl Gray/chrysanthemum blend especially favored by the clientele.
Last but not least, the Aoyama Flower Market cafes also offer many fruit juices and homemade sodas, also made from flowers and fresh fruit.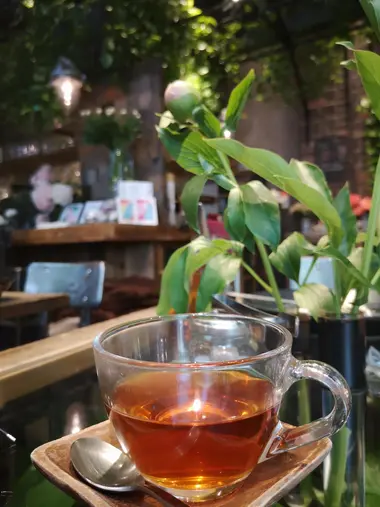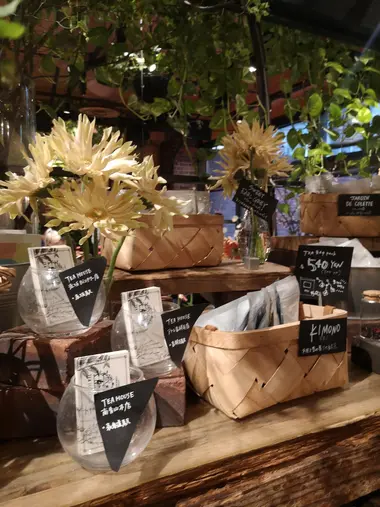 ---
Address, timetable & access
All the themes of the city