Honmura An
手 打 蕎 麦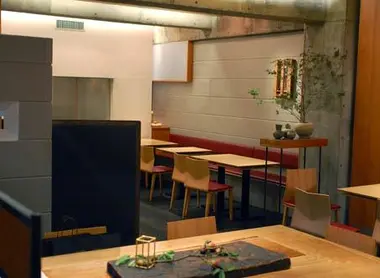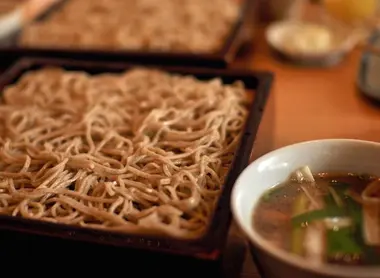 The queen of noodles
The Japanese love noodles: in broth, in soup, cold, fried, they are part of Japanese everyday life. Soba are prepared with buckwheat flour and are most often consumed in a bowl of mentsuyu (a kind of broth) or cold and lightly seasoned.
Kobari Koichi is the founder of a famous soba restaurant in Soho in New York. After his return to Japan, he opened another of the same name in Tokyo, in the posh neighborhood of Roppongi. Here the pasta is not simply divine, the decor is also worth a look, it is modern and very tasteful.
On the menu: a wide selection of soba and tempura (battered vegetables or fish) and a lovely Sake and shochu (alcoholic drinks distilled from potatoes, rice, sweet potato, barley or buckwheat) menu. A wide selection of Japanese cuisine is also available, to share so as to taste everything. From yuba (tofu skin) to avocado salad, you will surely find something you like!
---
Address, timetable & access
All the themes of the city