Daiso Harajuku's 100 yen shop
百円ショップ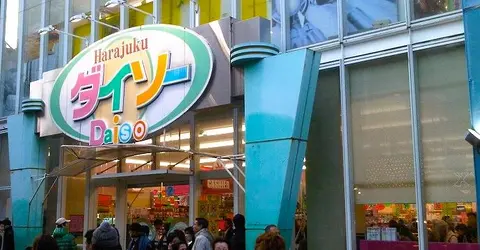 Almost everything for almost nothing
What would a Japanese souk look like? You'll find out when you visit Daiso Harajuku in Tokyo. Hundreds of thousands of items from 100 to 500 yen, a budget Ali Baba cave!
Located on Takeshita dori in Tokyo, the 100 yen shop Daiso Harajuku offers everything from underwear to tea , treats and kitchen utensils, unnecessary gadgets and basic necessities.
He will save in extremis the forgetful one who has no gift for stepmother, and the desperate student looking for a whip of cooking.
The four storeys of the store are worth a visit, if only to escape the compact and colorful crowd of Takeshita dori for a moment.
---
Address, timetable & access
Address

Phone

+81 (0)35 775 9641

Timetable

JR Yamanote, Harajuku station

Price

Payment in cash or credit card (Visa, Amex, MasterCard)

Access

10 a.m. to 9 p.m.
All the themes of the city