Kanei-ji Temple
寛永寺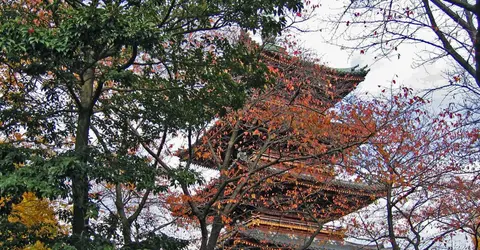 The eternal home of the Shoguns
Notable for its five-story pagoda, the Kanei-ji watches over the graves of six Tokugawa Shoguns.
Located to the left of the Tokyo National Museum in the Ueno Park, there is Buddhist temple called Kanei-ji that belongs to the esoteric Tendai sect. This sect was founded in Japan in the year 805 on Mount Hiei, near Kyoto. Attracting people for its pagoda, the cemetery also deserves a closer look. And why? Six of the fifteen Tokugawa Shoguns who ruled Japan during the Edo period (1603-1868) lay in rest here.
In its heyday, the temple was the largest place of Buddhist worship in Japan with over thirty buildings. To our misfortune, fire and bombs of the Second World War have left only the main building and the pagoda, however, this place is particularly charming during the cherry blossom season.
---
Address, timetable & access
All the themes of the city