Sorakuen Garden
相楽園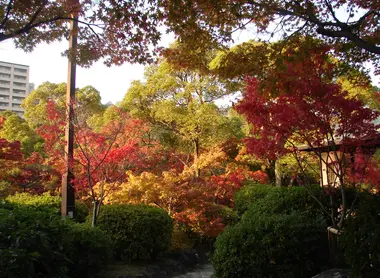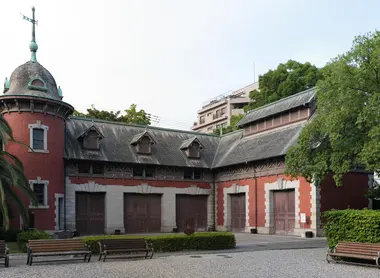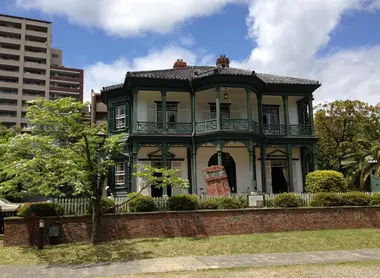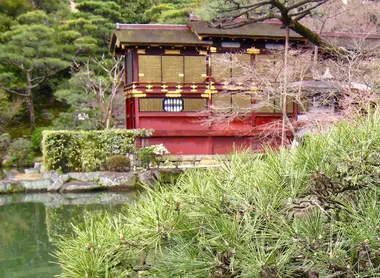 A garden "to feel good"
In the center of the city of Kobe, the Sorakuen garden, which literally means "the pleasure of feeling good together", is a Japanese-style garden open to the public since 1941. It differs from other traditional gardens in the country because of its small Western touches, added during the Meiji era.
This green setting, which extends over almost 20,000 square meters , was created at the beginning of the 19th century. It was then attached to the residence of the former mayor of Kobe, Kodera Kenkichi . Although the Western influence is felt, the Sorakuen garden includes traditional elements of the Japanese garden : a pond filled with carp crossed by a stone bridge. You can admire 500-year-old camphor trees throughout the year, azaleas in the spring, and maple trees with glowing leaves in the fall. The promenade is punctuated by the 27 lanterns , which make the garden even more picturesque .
To read: A day visit to Kobe
historic buildings
The park offers, in addition to its skilfully enhanced vegetation, pretty architectural gems. First of all, a period stable, the only building that survived the Second World War. Of German style , we are far from Japanese architecture, with its wooden roof, and its red bricks: it testifies to the international spirit of the city of Kobe, which welcomed foreign merchants. This state of mind is reinforced by the presence in the garden of the house of Hassan , an Indo-English merchant of the 19th century. Moved from the Kitano district, Kobe's foreign trade district, to the garden in 1961, it is a fine example of so-called " ijikan " houses, that is to say foreigners' houses. The mixture of Western and Indian architecture makes this house unique. During the 1995 earthquake , the chimney fell in front of the house, where it still stands today.
However, the most interesting building is the barge of the Lord of Himeji's pleasure boat from the 17th century , which multiplied cruises during the Edo period. It was donated to the city of Kobe in 1971, when it was moved to Sorakuen Garden. It is the only barge from this period that has been preserved. Covered with Shunkei lacquer and black lacquer, but also with gold leaf, it is the 100% Japanese treasure of Sorakuen Park .
The Sorakuen Garden therefore offers you the opportunity to take a nature break while exploring the city of Kobe. The ideal stopover before continuing your visit to the port, and climbing to the top of the famous Kobe Tower , and admiring the view!
Also to see in Kobe:
---
Address, timetable & access
Address

Phone

+81 (0) 78-351-5155

Timetable

Motomachi Station (JR and Hanshin Lines) or Kencho-mae Station (Kobe Subway)

Price

Adult: 300 yen (2€25) Child (under 15): 150 yen (1€10)

Access

9 a.m. to 5 p.m. (closed Tuesday)
All the themes of the city