The Tabisuru Market in Tokyo
旅するマーケット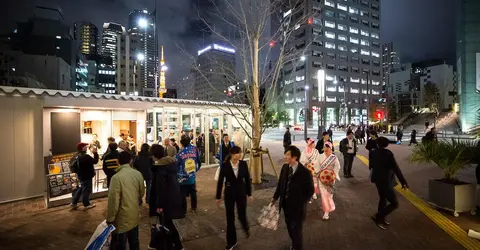 The Tabisuru Market
Inaugurated in February 2017 in Shimbashi (Tokyo), the Tabisuru Market allows visitors from all walks of life to discover the specialties and culture of each region of the Japanese archipelago.
Stands for regional heritage
Located on Shin-Tora Avenue, in the Shimbashi district - halfway between the Tokyo Tower and the Imperial Palace - the Tabisuru Market has settled in a strategic location in connection with the 2020 Olympic Games . Indeed, this avenue connects the main stadium of the Olympic Games and the future Olympic village , intended to accommodate athletes. A great way to promote the regional and varied riches of the country to visitors from all over the world!
The Tabisuru Market is made up of four stands , successively dedicated to four regions and distributed on either side of a brand new Shin-Tora avenue. Indeed, every three months, new regions are selected to present their products there: they then have the opportunity to highlight their culinary specialties, their specific know-how or even to propose cultural events. A theme is also chosen for each season (for example the festivals of a certain region). In each stand, you can sit down and taste a local specialty or even try a sake or an umeshu . Until March 2018, for example, three regions were honored: Hagi (Honshu), Matsumaya (Shikoku) and Satsumasendai (Kyushu).
To discover: The culinary specialties of Kanto
A fixed shop, the Tabisuru Store , is also part of the set and is installed near stand n°1. It is held by the big " Department Store " Isetan Mitsukoshi. Various products from all over Japan are on offer: crockery, bottles of alcohol, fans, linens...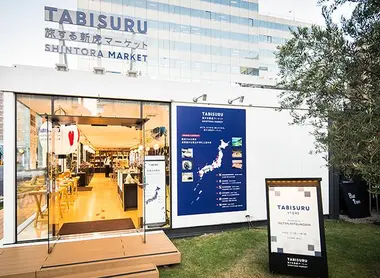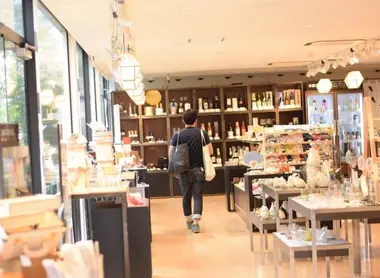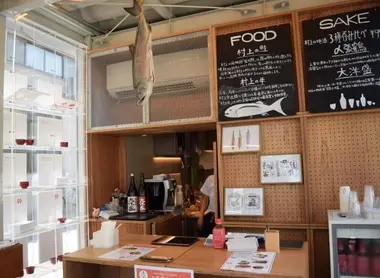 A cafe on the terrace
The very pleasant café in the Tabisuru Market, the Good morning Café & Grill , offers a beautiful terrace to enjoy sunny afternoons. The café offers various drinks (alcohol and hot drinks) but also a special menu developed in connection with the theme of the moment , as well as with regional ingredients.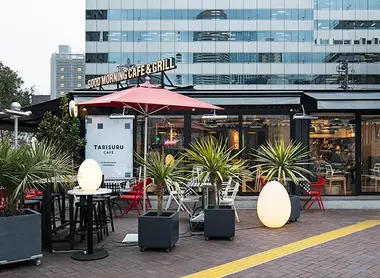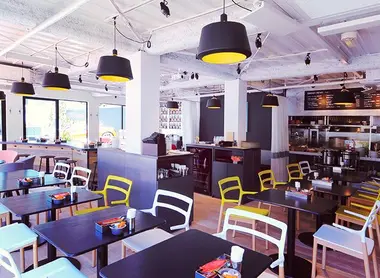 In addition, the prices remain reasonable : count around 1,000 to 1,200 yen (i.e. between 7€80 and 9€50) for a lunch dish. The place is very pleasant, both for a coffee in the afternoon sun and for an evening meal.
Read also: Tokyo, the best terraces in the capital
The workshop and the market
The Tabisuru Market is also developing in Ark Hills, near Roppongi-Itchome station, a 15-minute walk away. A workshop has thus been set up there: it allows you to try out different techniques and know-how such as working with metal, wood or sewing . This workshop is open from 10 a.m. to 11 p.m.
Next door, the " Hills Market " is held every Saturday from 10 a.m. to 2 p.m. and every Tuesday from 11 a.m. to 7 p.m. Fresh regional products are offered there every week.
To discover: Markets in Tokyo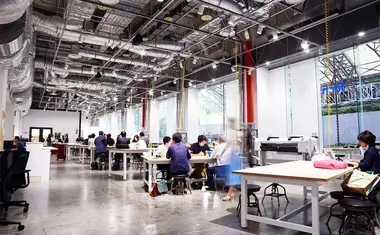 ---
Address, timetable & access
Address

Phone

(+81) 080-7968-8490

Timetable

Toranomon Station on the Ginza Line

Access

Open Tuesday to Sunday. The stands and the store are open from 11 a.m. to 3 p.m. and from 5 p.m. to 9 p.m. Café: Monday - Friday: 11 a.m. - 11 p.m.; Weekends: 8 a.m. - 10:30 p.m.

Website

https://www.tabisuru-market.jp/
All the themes of the city