Sôgen-ji, the temple of the kappa
曹源寺 (かっぱ寺)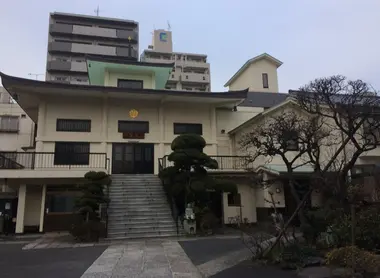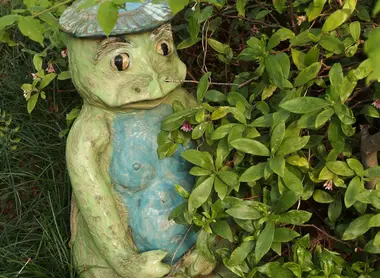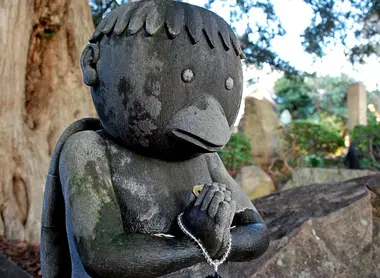 A folk temple
Sôgen-ji is a very modern looking temple. However, any lover of legends must visit it: it is dedicated to Japan's most famous folkloric character, the kappa.
If you don't come across real kappa , you can go and honor them in the temple dedicated to them.
Kappa?
The kappa (河童), is one of the most famous characters in Japanese mythology . It is an amphibious creature represented as an anthropomorphic turtle, with a batrachian beak, feet and skin. The kappa lives in fresh water. It is reputed to be very polite but it can also be very dangerous : it would sometimes attract humans, especially children, to the waters it frequents to drown them...
To read: The Kappa
Sogen-ji: a Zen temple
Sôgen-ji was founded outside Tokyo in 1588 by the Sôtô school of Zen Buddhism . It was installed in various places before being rebuilt in its present location in 1657, near Asakusa in the district of Taito. Due to its proximity to the Sumida River, the area was prone to flooding and in Japanese folklore, who says "water" means " kappa ".
See also: Buddhism in Japan
kappa seller and kappa philanthropists
Legend has it that in the early 1800s, Kihashi Kappaya , a merchant of umbrellas and kappa (a waterproof cape), used his personal fortune to protect the inhabitants from flooding . He had a drainage system, dykes and bridges built. . All this, it is said, with the help of the kappa who lived in the nearby Sumida River . It is also said that those who could see one of these kappa would prosper in business. Upon his death, Kihashi Kappaya was reportedly buried in the temple cemetery. From this legend come the nickname " Kappa-dera " (temple of the kappas in Japanese) for Sôgen-ji and the name of the neighboring district: Kappabashi.
A living legend and creature
The temple has a mummified kappa hand and ancient scroll paintings depicting these mythical creatures while the ceiling is decorated with illustrations by such famous artists as Osamu Tezuka (creator of Astroboy). Unfortunately, the building is closed to the public . However, to get an idea of what a kappa is, you can walk through its garden which contains many very varied statues of this folkloric character.
If you visit the place, don't be surprised at the sight of offerings of cucumbers , they are intended to appease the kappa who are fond of them!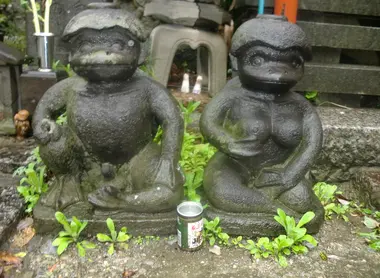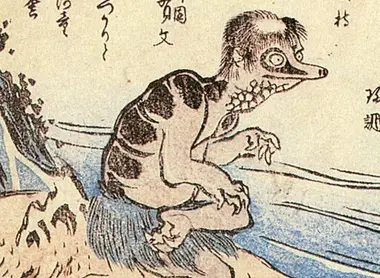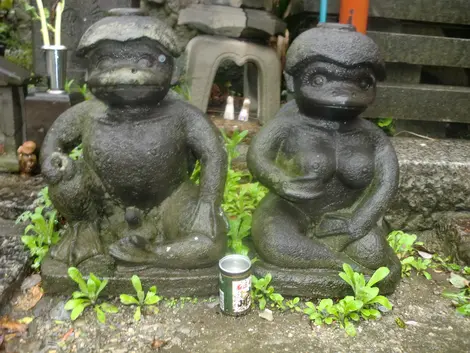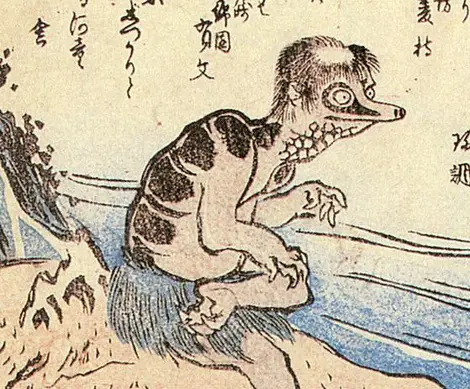 ---
Address, timetable & access
Address

Phone

+81 3-3841-2035

Timetable

Inaricho Subway Station (Ginza Line) or Iriya Subway Station (Hibiya Line)

Access

Open daily from 9 a.m. to 5 p.m.
All the themes of the city