Yasue Gold-Leaf Museum
金沢市立安江金箔工芸館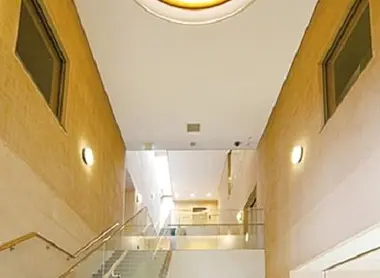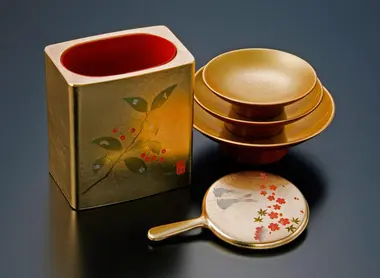 The dream of Midas
Kanazawa, literally "golden swamp," has remained at the height of its poetic etymology. The delicate gold leaf (kinpaku) made ​here is used on architectural and sculptural wonders throughout Japan, the most famous being the aptly named Golden Pavilion in Kyoto. A visit to the Yasue Gold-Leaf Museum puts you at the heart of this 'gold' craft.
Experts use hammers to transform a small cluster of gold the size of a coin into a thin sheet 0.0001 millimeter thick and a large tatami (Japanese unit of measurement of surfaces, equivalent to 91 centimeters by 182) size wide. It is then cut into ten square centimeters pieces to be used on works of lacquer, pottery ... or golf balls! The particles left behind, true luxury chips, can be found in beverages, confectionery treats and beauty creams for the worshipers of this precious metal.
The museum allows you to attend all these meticulous operations and even to participate to some extent. The charming establishment specialists do not hesitate to share the secrets of their art in the course of entertaining workshops that delight visitors. You can manipulate the gold leaf and participate in the process before enjoying a cup of green tea with gold flakes, available to all participants.
The collection of art objects made on site are on display in rooms with fully gilded walls and ceilings, giving the impression of strolling through a Japanese Ali Baba cave. The thick crimson carpet absorbs the sound of footsteps, adding to the surreal feeling that permeates this unique visit.
---
Address, timetable & access
All the themes of the city