Baby Rick
ベイビーリック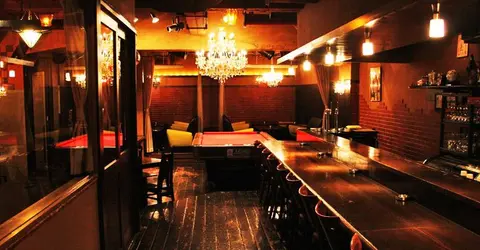 Jazz box
A sudden urge for spirits and a trip to an American jazz bar? To get your fill, Kanazawa has a very yankee address, Baby Rick.
Jazz music resonates from beneath the street.  If you follow the sounds into the depths, the smell of polished wood tickles your nostrils. Welcome to Baby Rick!
The bar offers a selection of brandies and specialty whiskeys. More than a dozen different whiskeys can be enjoyed along with some savory snacks like pizza or pasta.
The only thing that you might enjoy more than the pool tables are the bar tenders. Cocktail masters prepare Manhattan and Dry Martini masterpieces. Musically, the house boasts its love of jazz. Concerts enliven the room on weekends, and the upstairs neighbor doesn't mind, it's a karaoke bar!
---
Address, timetable & access
All the themes of the city